Medicus IT has been named as one of the world's premier managed service providers on the prestigious 12th-annual Channel Futures MSP 501 rankings.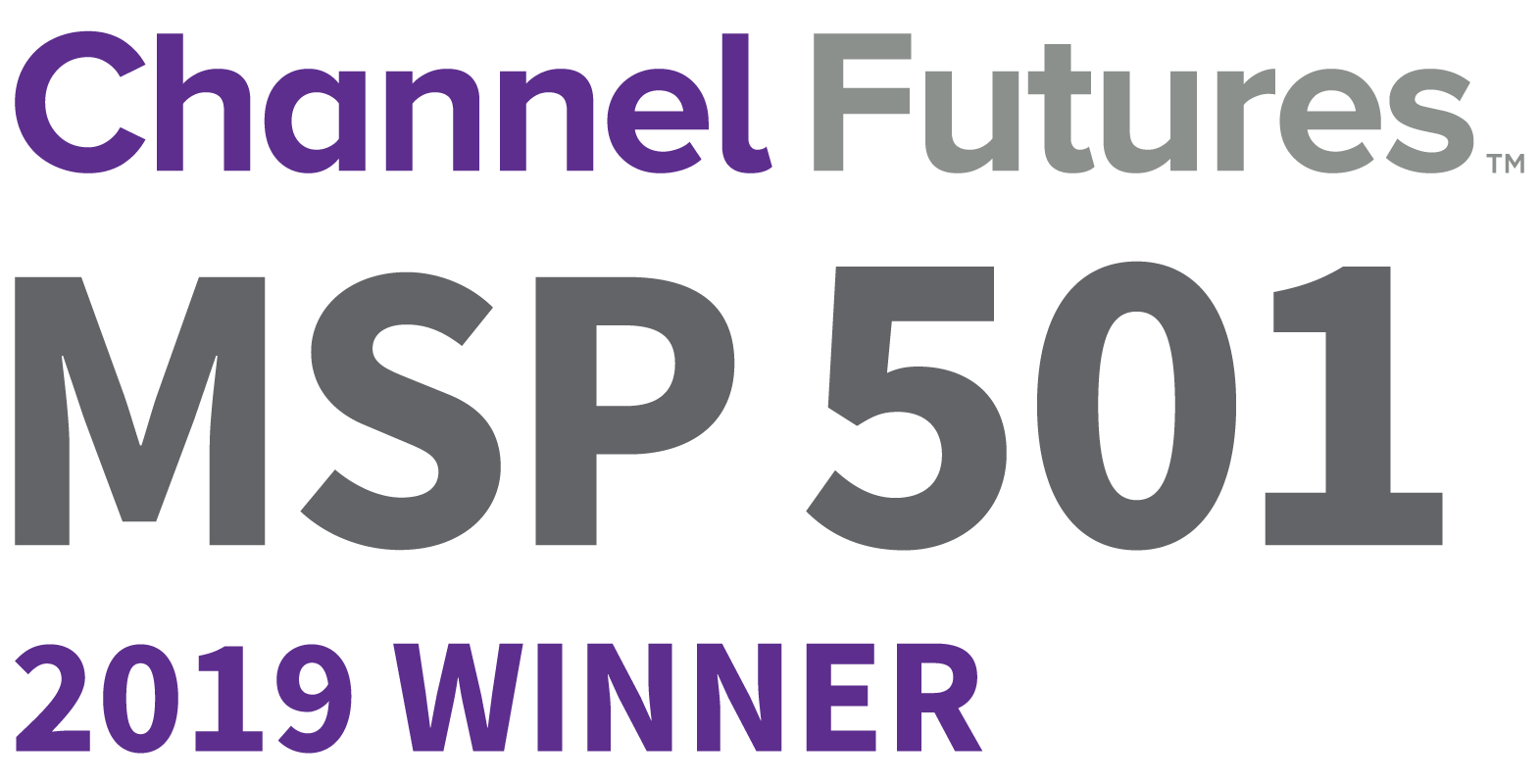 Every year, MSPs worldwide complete an extensive survey and application to report their product offerings, growth rates, annual total and recurring revenues, pricing structures, revenue mix and more. MSPs were ranked according to a unique methodology that weights revenue figures according to how well the applicant's business strategy anticipates trends in the fast-evolving channel ecosystem.
Channel Futures is pleased to name Medicus IT to the 2019 MSP 501. Within the healthcare category, Medicus IT has also achieved the honor of being named one of the top 5 MSPs nationally.
"Every employee works tirelessly to ensure the best experience for our clients. Our success is a testament their hard work and the growth of our incredibly talented team." said Chris Jann, CEO and Founder of Medicus IT.
"The 2019 MSP 501 winners are the most elite, innovative and strategic IT service providers on the planet, and they stand as a model of excellence in the industry," says Kris Blackmon, Content Director of Channel Partners and Channel Futures and lead of the MSP 501 program.
Medicus IT has been awarded the MSP 501 several years now and we are privileged to be recognized by one of the most prestigious research organizations in the MSP space. 12th Annual MSP 501 Identifies Top Forward-Thinking Global MSPs & Leading Trends in Managed Services
Channel Partners Ranking Background
The 2019 MSP 501 list is based on data collected by Channel Futures and its sister site, Channel Partners. Data was collected online from March 1 through May 31, 2019. The MSP 501 list recognizes top managed service providers based on metrics including recurring revenue, growth and other factors.
About Medicus IT
Medicus IT is proud to be a top five managed service provider nationwide primarily focused on support, security, and compliance solutions to the health­care industry. With over 400 years of combined healthcare-spe­cific IT experience, we understand how practices operate and what technological challenges you face.
Our expertise in the healthcare industry enables us to triage your issues appropriately, providing you the response times and levels of service you need and expect from your IT support partner. Our focus is to keep your IT systems operational, secure, and compliant so you can focus on the everyday demands of practice management and patient care.
By offering all-inclusive support and advanced security solu­tions, we provide practices unequivocal, everyday access to the most extensive recourses in Information Technology.
Patients deserve a practice that cares. Not just about their physical needs, but also for their time and privacy. So, practices need an IT company that knows healthcare, HIPAA compliance, security, and time management.
MEDIA CONTACT:
Greg Toler
Marketing Manager, Medicus IT
Social Media