Channel Futures Names Medicus IT to the MSP 501 Ranking List
World's Top 501 Managed Service Providers (MSPs)
June 25th, 2018: Medicus IT has appeared on Channel Futures 10th annual MSP 501 Worldwide Rankings, a distinguished list and report identifying the world's top 501 managed service providers (MSPs). The complete listing can be found on Channel Futures.
"We are honored to be recognized on such an elite list once again this year," said Chris Jann, Founder & CEO, Medicus IT. "Our team is always proud to see us moving up the list as they have worked extremely hard to get there."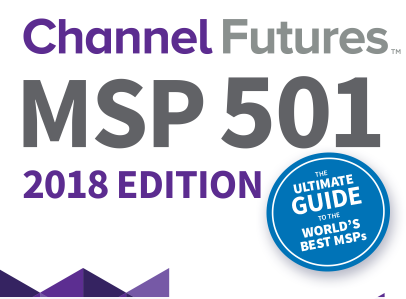 Each year, Channel Futures gathers information for its annual rankings through the participation of managed service providers and IT service providers in an annual survey.
About Medicus IT
Medicus IT is Atlanta's best outsourced IT support company. With a primary vertical focus in healthcare informatics, Medicus sets itself apart from all other providers. Medicus is an award winning company with total commitment to delivering first class service, professionalism, and integrity to its clients. Medicus is privately held and based out of Alpharetta, GA and can be reached at 678-495-5900 or on the web at www.medicusit.com.