What is Ransomware and why should you care?
More and more, ransomware has emerged as a significant threat to individuals and businesses alike. Unless, you've been living under a rock, you are probably well aware that ransomware is a hot topic in the news these days and is on the rise. Ransomware impacts organizations of all types and sizes but small businesses and medical practices can be particularly vulnerable to attacks.


Ransomware is a type of malware that maliciously encrypts your data to prevent you from accessing it unless you pay a ransom to the creators of the ransomware. Often, practices choose to restore data from a backup rather than pay the ransom. However, the attacker can still access your data using a private key that only they possess. Once you experience a ransomware attack, there is no way for you to access your data unless the attacker provides you a decryption key or the data is restored from backups.
Usually, ransomware is carried out through phishing attacks that carry a malicious attachment or instruct recipients to click on a URL that downloads malware to their computer. Healthcare practices can also be infected with ransomware if users visit a website that features compromised advertisements.
Even if you have not been a victim of ransomware, identifying risks so that you can protect your network from these types of attacks is now an integral part of any network security framework plan.
Trend Micro's 2018 Security Predictions report stated. "Attackers will continue to rely on phishing campaigns in which emails with ransomware payload are delivered en masse to ensure a percentage of affected users. They will also go for the bigger buck by targeting a single organization, possibly in an Industrial Internet of Things (IIoT) environment, for a ransomware attack that will disrupt the operations and affect the production line."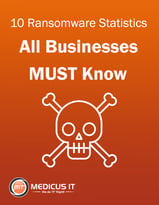 Click here to get the 10 Ransomware Statistics All Businesses Must Know.>>
It is clear, based on industry trends, that certain sectors are more prone to ransomware infections than others due to their critical data and reliance on it for daily operations.
This includes:

• Healthcare providers

• Government agencies

• Educational institutions

• Legal firms

And as more consumers leverage mobile devices for work and personal activities, and more sensitive data is stored on mobile systems it will continue to be a popular avenue for a cyber attack – Trend Micro discovered 234,000 mobile ransomware apps in the first half of 2017 alone.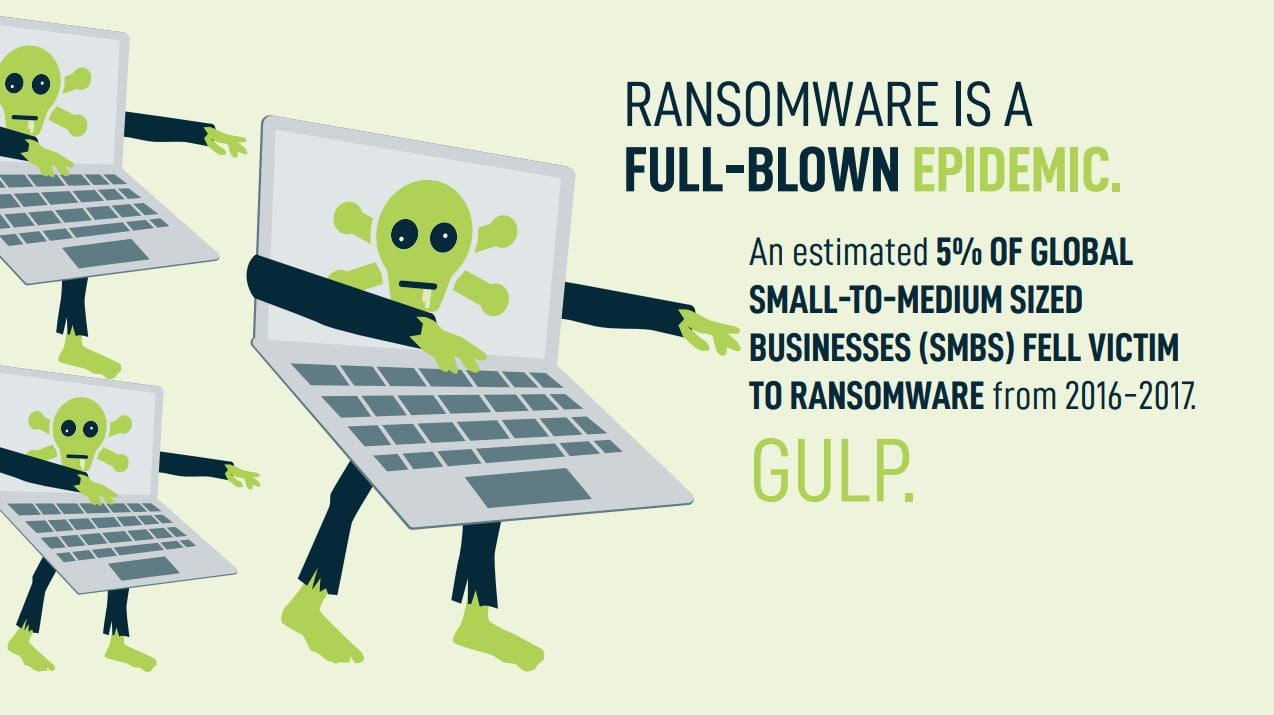 Ransomware is distributed in a variety of ways and is difficult to protect against because, just like the flu virus, it is continuously evolving. There are ways to protect your business against ransomware attacks, however, hiding Your head in the sand won't work, because today's ransom seekers play dirty.
Are you prepared?
Don't want to wait for the remaining chapters to be published? Click Here to get The Complete Guide To Ransomware now.