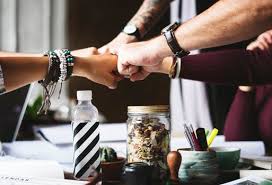 Your business / practice is growing. Sales are through the roof. Not to mention, your employees love working for you and your customers are raving about how amazing you are! This is wonderful news and yet your getting more and more questions about technology. The upkeep of your computers, equipment in your practice, the software that's running those machines. Now, you have to worry about staying HIPPA compliant.
Technology is the lifeline of business now, just as vital as power and electric, that's running every hospital, practice, and business. Its essential to have and it needs to be every bit as reliable. Technology is ever growing and is always needing to be updated and maintained constantly. Does it ever seem impossible to keep up with the demand?
What do you do now? Do you hire a whole IT department internally? Do you outsource your IT needs?
This is where Medicus IT comes into play. We specialize in Healthcare, Information Technology, and Cybersecurity.
Here are 4 indications you should invest in IT support:
1. Consistent computer issues.
As computers and machines age. So, does the software to protects them. We put them through a variety of different tasks and processes and want them to keep up. Right? But, the tradeoff is that the more we use them, the more the likelihood of them having problems down the road, is very high.

But, I have some good news for you. Engineers and software developers to make changes faster virtually then ever before. They can fix problems quickly and come on site if need be as well. It's the best of both worlds. It takes a true IT expert that understands the fundamentals of the technology that goes into all of the IT issues we have on a daily basis and to also understand how you feel as a customer as well. Which takes understanding, compassion, science, and art. They help make your computers run smoothly and efficiently. It's truly a piece of mind. Now, you can put your focus and efforts back into growing your practice/ business even bigger than you ever thought imaginable.
2. Do you have questions about the security of your practice / business and no clear answers?
We all have desktops, laptops, cell phones, security cameras, other devices and applications and they all have access to the internet in one way or another. How do you keep your information safe and secure? How do you make it happen?

Yes, you could spend your time, resources and money on live demos. Trying to figure out what solutions will work for your practice/ business. What if I told you we have all of that for you? Wouldn't you want that peace of mind? To know that you have a reliable and trusted IT company that could handle all of your needs for you without having to worry if your It guy you just hired is doing his job and/or if they are just waiting for a problem to occur. Wouldn't you want them to be proactive and find the issues before they even occur? Wouldn't that make your time become more efficient and give you back your life in a sense?

Don't worry we have all of your questions and concerns answered for you. That's what we're here for.
3. Need to upgrade your software and computers and don't know where to begin.
ts time to upgrade your software, server computer and your company network systems. You just put all of your hard work into making your practice / business run smoothly and now you're in a bit of a deadlock. What do you do? You need to upgrade. But, how is it going to affect your day to day operations? Yes, there are instructions you can read and try to do it on your own. Will you have to close for a couple of days to make sure there are no glitches that will ruin your whole business, you just worked so hard for?

Fortunately, Medicus IT is here to help. This is just another day at the office for us. We come up with a strategic plan of action and follow through to keep you up to date on everything that is going on. We're investing in your success and growth just as much as you are. If you don't succeed, we don't either. Doesn't that sound like a reliable company that knows what they're doing? We make your next upgrade for your practice/ business a complete success.
4. What's "The Cloud" you keep hearing about and how do i use it?
What is the cloud? What can it do? You hear other practices / business saving thousands of dollars by moving to the cloud and turning recurring capital expenses into operational costs. Our systems are always staying connected thanks to smartphones and processing huge amounts of data information from collective resources pool. It can be private or public, based on the requirements and enormity of the service.

Now that you have a sense of what the cloud is. How can you make the best use of it?

Medicus IT is here to help answer all of your questions and concerns and to help make this as easy a possible. We offer Medi-cloud, by partnering with industry leaders to provide a virtual hosting solution that enables you to operate your entire server infrastructure remotely from the cloud. The key role of green computing is to make computers energy efficient and cutting the consumption of power recourse's and IT waste recycling. It saves money and energy for your practice/ business. It is referred to as the on-demand delivery of IT resources and applications hosted, delivered, and accessed remotely rather than on a local server and/or personal computer.
While HIPAA regulations require that a patient's electronic protected healthcare information (ePHI) be kept safe and secure, as well as being accessible to authorized medical personnel in the course of administering critical care. Our Medi-Could solutions increase uptime and availability.
If you're seeing one of these signs in your practice/ business, It's time to consider investing in Medicus IT.