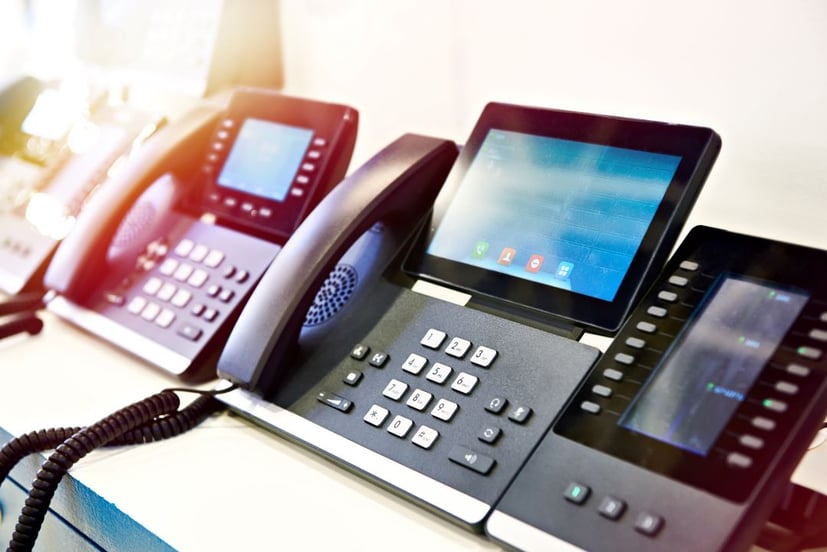 Effective patient communication is no longer a "nice to have" in today's patient-centric healthcare industry. In fact, using outdated types of communication technology in healthcare can impact your organization's efficiency and profitability. Consider the following:
Delayed and insufficient patient follow-up can be costly. For example, a patient readmitted in fewer than 30 days costs a hospital on average more than $14,000.
Poor staff-to-patient communications can impact patient satisfaction, lower your retention rates, and affect your reputation.
It has been estimated that 85% of voice-only calls fail on the first attempt in healthcare environments, according to Mitel. Such missed connections, especially when care is of an urgent nature, can impact treatment outcomes.
Communication bottlenecks also contribute to patient transfer challenges. Care teams lose an average of 19 minutes per hour due to transfer delays caused by communications issues.
Using the right communication technology in healthcare is key to success for today's healthcare providers. While there are different types of communication technology in healthcare, telephony is essentially the centerpiece that ties everything together.
What Does Telephony Mean?
Despite how it sounds, "telephony" isn't just about the use of a telephone. As a Lifewire report notes, "Telephony is a term denoting the technology that allows people to have long distance voice communication. … The term's scope has been broadened with the advent of new communication technologies. In its broadest sense, the terms encompass phone communication, Internet calling, mobile communication, faxing, voicemail, and even video conferencing."
Why VoIP is Becoming the Preferred Communication Technology in Healthcare
One specific type of telephony growing in popularity within healthcare is voice-over-internet-protocol (VoIP), also referred to as "IP telephone." VoIP is used to send and receive calls between traditional landlines, VoIP phones, and softphones (e.g., using an app installed on a computer or smartphone). The technology is often part of a unified communications (UC) platform that also offers videoconferencing, file sharing, screen sharing, and other modern collaboration features.
Here are five reasons why organizations are increasingly making the switch to VoIP systems.
1. Stay HIPAA Compliant
HIPAA compliance is a major concern for medical practices. Using a HIPAA-compliant VoIP system will encrypt your data and transmissions. However, not many services are built to handle these complex requirements. It's therefore important to choose a provider that adheres to the HIPAA security rules and regularly updates its system to ensure the highest level of compliance and security.
Since VoIP providers handle voice messaging, call recording, and other patient communications that contain protected health information, they're considered HIPAA business associates.
By agreeing to HIPAA's business associate agreements, VoIP service providers take on the responsibility of ensuring that their voice and video platforms are compliant with HIPAA. While you will still need to ensure the staff members who use your VoIP systems follow HIPAA rules and requirements, when you work with VoIP vendors who specialize in healthcare, you will not need to hire an IT team to manage the security of your communication system.
2. Increase Patient Satisfaction and Retention
A robust VoIP system can help improve patient communications, deliver an outstanding patient experience, and increase your retention rates. For example, you can send reminders to make sure patients are attending their appointments and provide timely follow-ups to ensure the best treatment outcomes.
Also, today's consumers expect the ability to communicate with service providers via multiple channels. A UC platform can help you enhance staff-to-patient communications by allowing patients to interact with your employees using their preferred methods. Features such as live chat and automated scheduling give patients better and faster options to connect with your practice. This will help your patients get the care they need when they need it, which will improve patient satisfaction.
3. Improve Staff Efficiency, Productivity, and Mobility
Phone tags, missed calls, and miscommunications can significantly impact your staff's productivity and efficiency while increasing the chances of errors. The right healthcare VoIP system better ensures that the latest information and time-sensitive changes are communicated promptly and accurately. For example, a staff member can be reached via an app installed on their smartphone anywhere and at any time to help prevent avoidable mistakes, delays, and disruptions.
Collaboration tools also help streamline workflows, allowing staff to be more efficient, agile, and productive — no matter where they are.
4. Reduce Operating Costs
When you switch to a cloud-based VoIP phone system, you can get up and running quickly and with minimum upfront investment since you don't have to purchase as much hardware and equipment. You can also choose a service plan with features that allow you to scale up or down easily by adding users or functionalities so that you aren't paying for capacities you don't use.
Since your VoIP provider is responsible for software upgrades and maintenance, you don't need to maintain a large IT team to manage the communication platform. A cloud-based system also allows you to centralize and streamline administrative tasks so you can reduce overhead costs and improve efficiency, particularly if you have multiple facilities.
5. Facilitate Telehealth Services
The use of telehealth services increased dramatically in 2020, and experts predict that the high demand is here to stay. Offering telehealth services enables you to serve more patients without adding overhead costs. In addition, most telehealth workflows can be managed remotely so you can achieve even higher cost-efficiency.
To offer a seamless telehealth patient experience, you will need to use a state-of-the-art UC platform that supports different forms of real-time communication, such as voice and video calls, messaging, file sharing, and screen sharing. It should also integrate with your existing systems, such as an EHR, to minimize administrative issues.
Maximizing the Benefits of Using the Right Types of Communication Technology in Healthcare
In summation, choosing the right communication platform can help your healthcare organization improve the patient experience, staff productivity, the bottom line, and much more. That's what you can expect when you partner with Medicus IT, the healthcare IT specialist.
Healthcare organizations that use our healthcare telephony services can achieve substantial savings and get the peace of mind of working with a healthcare-focused service provider. Learn more about our HIPAA-compliant VoIP services and get in touch to see how we can help you modernize your communication system.