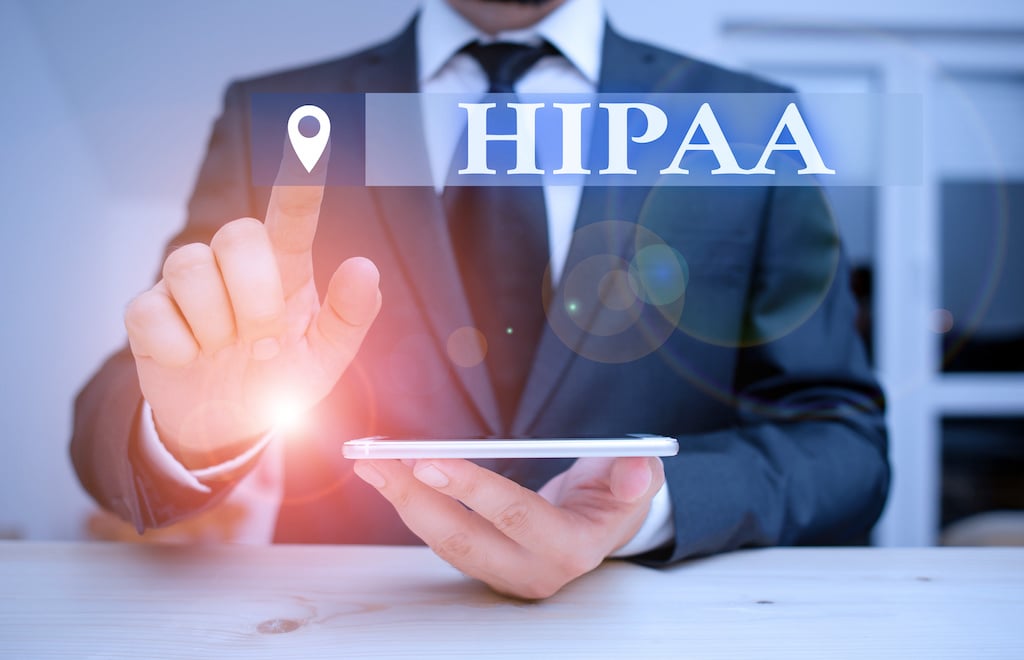 The healthcare narrative for the foreseeable future is driven by the rise of telehealth, electronic health records, and HIPAA penalties. It will be a story of better patient access to information and preventive care, flexible and efficient care strategies, leaner administrative staff, and less paperwork. Now is the time to consolidate your digital health communications for efficiency and compliance, as well as for survival and profit. Voice over internet protocol (VoIP) can accomplish both of these objectives, but only if you are working with the right VoIP HIPAA business provider.
Many small to mid-sized practices do not have the staff to handle the current administrative load they face; they don't have an IT department and often work on outdated legacy systems, sometimes still relying on fax and physical documentation. Inertia is difficult to break out of when everyone is already overworked; you just can't afford to take your eye off the ball or upgrade disparate systems. One simple way to consolidate the root communications burden is to replace phone systems with VoIP and enjoy the increased control and flexibility that comes with securely organized cloud data. This saves money and time immediately. It's that simple with one caveat: HIPAA. Do not sign on with a provider unless you get a wide range of cloud features and the certainty of HIPAA compliance. Here are 5 crucial qualities to look for in a VoIP HIPAA business provider.
1. Business Associate Agreement
Your telephone company did not have to answer for HIPAA, but your VoIP provider does because it uses electronic data. Turning healthcare information into data means the risk and responsibility to maintain privacy and security must be diffuse; HHS realized this, as they refined the Security and Breach rules in the HITECH Act and the Omnibus Rule. It has been very clear since 2013 that any entity storing ePHI is a business associate beholden to the measure of the Security Rule, even if they do not intend to share it, and even if they cannot access it at all. Some providers don't like this, of course, because it entails the same annual security assessment, employee training, and physical, administrative, and technical safeguards that your practice has to maintain.
We learned in 2019 that consequences of using VoIP without HIPAA compliance would be severe. A medical imaging company paid a $3,000,000 settlement to OCR because of a massive breach of 300,000 patients' records. Why? Partly because they did not have Business Associate Agreements with third-party IT and data vendors. In October 2020, a security researcher found that a telecom VoIP vendor had left 350,000,000 records exposed, including health information. This example shows why you cannot compromise on entering a Business Associate Agreement. Your provider needs to be transparent in how they are taking responsibility for your patients' data and dealing with potential breaches.
If a VoIP provider does not want to enter a BAA, they are 1. not offering you a full range of digital communications abilities, or 2. putting you at risk out of incompetence. Run.
2. Much More Than Just Voice
Communications data, stored securely, is an ally. You can finally unify all of your communications and be more mobile with a VoIP HIPAA business provider. They should offer apps and widgets that allow a more decentralized office so that colleagues can safely exchange information remotely and patients can experience better access and responsiveness to the practice.
Digital Private Branch Exchange: Setting up a Private Branch Exchange (PBX) is one of the more expensive and antiquated processes of landline phone service; all of the phones in the office physically run through it. With VoIP for healthcare, your PBX can be customized without hardware changes or calls to a service tech. Call routing can be changed instantly. Virtual operators can take the place of actual operators to take care of many patients with common inquiries faster. Through the PBX, your administrative staff will have more flexibility to re-route calls or transfer recorded messages all within the system.
Web Chat: A VoIP HIPAA business provider gives you the flexibility to use webchat to connect with patients and empower staff to be more helpful through your website. These chats can be carried out on a range of devices remotely and will nonetheless be stored centrally. Web chat can take a bigger role in client communications.
Video Conferencing: Although HIPAA showed leeway in the early days of COVID for practices using popular video conferencing apps such as FaceTime and Skype for telehealth, these are not long-term solutions for telehealth because the parent companies are not HIPAA compliant. VoIPs can offer secure video conferencing for a variety of uses through apps on computers and phones anywhere.
Text Messaging: Health practices are using text to reach patients more reliably about appointments and simple questions, and to solicit feedback. Voice to text is another popular service for multitasking health professionals.
Call Recording: Recording and cataloging relevant calls used to be impossible. Now it is essential. Record a call made during lunch and review it later. VoIP for healthcare means more options for keeping accurate records and meeting patient needs.
3. User Authentication and Role Privileges
HIPAA regulations are concerned with privacy amid increasing patient access. Practices are supposed to strictly monitor who has access to private health information. With many communication services clustered together, user authentication is critical for VoIP providers. Your provider should make sure each staff member has a user ID, password and the ability to create personal questions for multi-factor authentication. Further, each ID should have limited privileges to view and monitor digitally stored information.
Properly monitored, a VoIP service is actually more secure than having scattered communication data around an office, which can be incidentally lost or shared. But it is up to both the provider and the practice to make sure changes to users and their roles are communicated quickly. Monitoring user activity for unusual behavior is something all VoIPs should do, along with automatically producing user activity logs.
Employee turnover used to create chaos: service techs to change phones, erasing messages, shredding papers, and obtaining company cell phones. With VoIP, the process is much simpler and can be handled in-house with user access control.
4. Encrypted Data
Your VoIP HIPAA business provider should be eager to explain how your communications can be made securely and stored securely. Encryption of call logs, chats, voice messages, and other sources of ePHI is required by HIPAA. Many companies use encryption called Secure Real-Time Transfer Protocol (SRTP) to make sure calls themselves cannot be intercepted in transit.
Remote workers or devices should be set up using Virtual Private Networks to keep bad actors out of the network and limit infiltration through personal devices.
5. Site Security & Backup Plans
If you are reliant on the VoIP cloud for storing patient communications, the provider needs to demonstrate a backup/disaster plan as well as ongoing firewall and intrusion prevention services. Security extends to the physical level, as in who has the "keys" to the servers or cloud storage that includes your information.
None of these qualities should be seen as negotiable because they are all telltale signs of how your VoIP service will improve efficiency and HIPAA compliance at the same time. The future is driving every practice toward a more unified digital communications strategy. VoIP for healthcare is indispensable. Since 2004, 1,000 locations have trusted Medicus for IT expertise specific to healthcare. Start HERE to learn more and set up a consultation to learn about how our VoIP services can streamline communications and keep your practice HIPAA compliant.