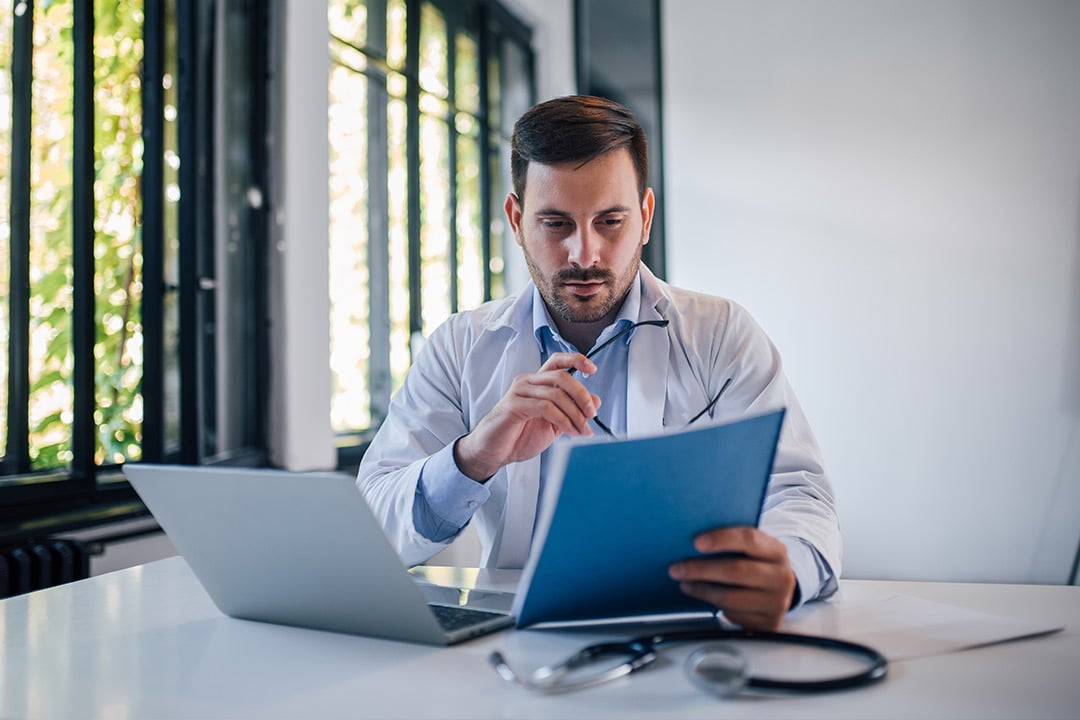 Every medical practice is aware of the importance and challenge of following HIPAA (Health Insurance Portability and Accountability Act) compliance requirements. However, between changing HIPAA requirements and changes within your practice, the challenge becomes staying in compliance.
Most importantly, you want to protect patient information, but HIPAA compliance violations can also lead to complaints and severe fines against your practice. The cost of HIPAA noncompliance can be devastating and add up quickly when you include government audits and violation fines, breaches and breach notifications, class-action and civil lawsuits, attorneys general penalties, and settlements and corrective action plans (CAPs).
With these challenges in mind, you should follow best practices for staying current with HIPAA compliance, especially when it comes to the IT solutions you use.
What Are HIPAA Compliance Requirements?
Before discussing best practices, it's crucial to remember the purpose behind HIPAA. HIPAA exists to:
require the protection and confidential handling of protected health information (PHI);
reduce the likelihood of healthcare fraud or abuse;
mandate industry-wide standards for healthcare information contained in electronic billing and other processes; and
provide the ability to transfer and continue online health insurance coverage for American workers and families when they change or lose their jobs.
A HIPAA compliance checklist offers a good overview of requirements. So, what are the HIPAA compliance requirements you need to know? Healthcare providers should be addressing HIPAA compliance in each of the following areas, which ultimately cover all technical, physical, and administrative safeguards:
Audits and assessments
Documenting and fixing
HIPAA training
Contingency plans in the event of an emergency
Encryption
Identity management and access control
Protecting PHI
Secure disposal of PHI
Patient access to their health information
Annual review of policies and procedures
Business associates and vendors
Process for security incidents/data breaches
Best Practices for Staying Current with HIPAA Compliance Requirements
While the above checklist should be essential for every medical practice, these requirements are not something you can check off once and be done. Next, we'll review some of the ongoing best practices you should follow to stay current with HIPAA compliance requirements now and in the future.
1. Conduct a Risk Assessment
A HIPAA risk assessment should be conducted annually to help maintain ongoing compliance. A risk assessment may even be required more than once per year if new technology is introduced in your practice or new procedures are put into place.
Best practices indicate that a risk assessment should:
identify where PHI is stored, received, maintained, or transmitted;
identify and document potential threats and vulnerabilities;
assess current security measures used to safeguard PHI;
assess whether the current security measures are used properly;
determine the likelihood of a "reasonably anticipated" threat;
determine the potential impact of a breach of PHI;
assign risk levels for vulnerability and impact combinations; and
document the assessment and take action where necessary.
If it sounds like a risk assessment would be challenging for a small or medium-sized practice to conduct internally, you're correct. To best ensure a thorough risk assessment, an experienced healthcare IT professional can support your practice so you can be confident that any HIPAA compliance issues and vulnerabilities are uncovered and quickly fixed.
2. Identify Relevant Systems With a Protected Health Information Analysis
A protected health information analysis identifies every element of PHI that your practice may have as well as all information systems. While the HIPAA Security Rule covers electronic PHI, your practice should take inventory of all information that may be stored on paper as well. This will reveal risks that should be addressed and help you to secure all information from potential breaches. Your practice's PHI should be reviewed at least annually.
While identifying how information is collected, used, stored, shared, and disposed of is fairly straightforward, protecting this data is another matter entirely. As a part of your regular PHI analysis, consider partnering with a healthcare IT specialist to perform a thorough PHI analysis and help ensure that your practice's PHI is secure.
3. Develop and Implement Policies and Procedures
Similar to the previous two best practices, your policies and procedures should be reviewed and updated at least annually to best ensure HIPAA compliance requirements. By developing and implementing policies and procedures, you communicate to staff and patients the roles and responsibilities that have been established to keep PHI secure as well as explain how you'll handle an incident such as a data breach. Take a look at a few policies your practice should have in place:
Security policies — These may include a password management policy, encryption policy, email policy, policy for data backups, policy for device disposal, and more, ultimately showing the steps your practice is taking to protect PHI.
Privacy policies — These should include any rules your practice is following that relate to how patient information is shared.
Breach notification policies — If a data breach occurs, these policies should detail the rules or steps your practice will follow to fix the issue and explain how patients will be informed of the breach. One policy should include a current incident response plan (IRP), which details guidelines related to PHI security-related incidents while meeting HIPAA compliance requirements.
An IRP should identify who is serving on a response team and their roles, detail how a practice will respond after a security or privacy incident, explain how the team will conduct and document incident risk assessments, and outline how the practice will notify affected individuals and government agencies if notification is required by law.
Procedures — Provide staff with procedures to follow so they know the necessary steps to implement your policies. For example, one procedure may explain how staff should utilize healthcare IT software to keep patient information secure.
4. Incentivize HIPAA Compliance
You already know HIPAA compliance training is essential for your staff to avoid potential violations. However, one best practice that you can use is to incentivize HIPAA compliance.
For example, with the Health Information Technology for Economic and Clinical Health (HITECH) Act, healthcare providers are encouraged to adopt electronic health records (EHR) for management of PHI. In return for doing so and then meeting specific requirements, practices and other eligible professionals can receive an incentive.
Another way to incentivize HIPAA compliance is through the MACRA (Medicare Access and CHIP Reauthorization Act) and Merit-based Incentive Payment System (MIPS). Connected with an annual HIPAA security risk analysis (SRA), practices can receive greater reimbursement for Medicare billing under MACRA/MIPS, creating another incentive for your practice.
By partnering with a healthcare IT specialist, practices can better ensure they meet all requirements for the EHR Incentive Program and HIPAA SRA, so you can receive any potential incentives available.
Partner with a Healthcare IT Specialist for HIPAA Compliance
To follow each of these best practices, it is beneficial to find a partner with healthcare IT services that can help your practice stay current and follow the latest HIPAA compliance requirements. If you're ready to take the next step, consider partnering with IT professionals that specialize in healthcare. Discover why you should choose Medicus IT as your partner and request a free assessment to learn more.