We keep growing, and so does our family. Learn a little about these great additions to our teams.
Tevin Watkins (ORL)
Associate Systems Engineer
Born and raised on the tiny island of Barbados, Tevin has always had a passion for IT. In the pursuit of knowledge, Tevin moved to the US in 2012 to acquire a degree in Computer Engineering. Seven years later, he is still the fun-loving, always dancing, soccer fanatic kid from Barbados, excited to make his mark at Medicus IT.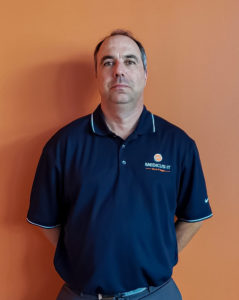 Kurt Crawford (ORL)
Business Development Executive
Originally from Northwest Pennsylvania, Kurt is a graduate of the University of Pittsburgh. He and his wife traded the cold winters for Florida sunshine and currently live outside of Tampa. Their household includes their 8-year-old daughter, a black lab, two cats, and a Guinee pig named Scarlet. When Kurt is not spending time with his family, he enjoys playing golf and going to the YMCA.


Sabrenn Francis (ATL)
Accounting Specialist
Sabrenn has a Bachelor's degree in Business Management/Accounting that has provided career opportunities in collegiate and corporate levels before accepting the Accounting Specialist role at Medicus IT. He and his high school sweetheart, Crystal, have been blessed with two children Sabreona, 19 and Javen, 14. Sabrenn is an avid basketball player and fan. Sometimes, he allows his son to win a game or two! In addition to basketball, Sabrenn enjoys football, bowling, and cooking. Miami born and raised, Sabrenn enjoys soaking up the sunshine on a cruise ship when he isn't playing sports.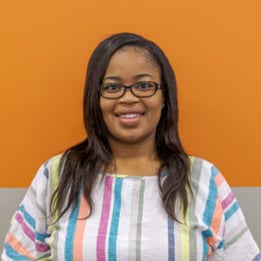 Kimberly Hobbs (ATL)
Client Experience Coordinator
Kimberly was born in Atlanta, GA, but raised in Albany, GA. She is an experienced Helpdesk Coordinator of 4 years. She enjoys everything about working in the IT world because each day brings a new adventure. She looks forward to working with & getting to know each of her new coworkers. Two fun facts about her are; she is the mother of 3 little people whom she adores, and she is an Atlanta Falcons fan.


Marcy Hagen (PHX)
Project Coordinator
While Marcy has been in the IT industry for five years, she is amazed at how much there is still to learn! Growing up in the country has encouraged Marcy's strong passion for animals and allowed two dogs and three cats (so far) to find their way from rescue shelters into her home. Marcy joined the Medicus team just in time to celebrate her favorite holiday, Halloween. Look out Arizona; there is some competition for the best costume!!!


Jori Buchanan (PHX)
Client Success Manager
Jori Buchanan is new to the IT world but has been working in customer service for over 20 years. Outside the nine-to-five, Jori works with Fix The Hurt, a non-profit organization that educates about domestic violence. She loves to cook, can bake a mean loaf of bread, and enjoys playing games with friends and family.