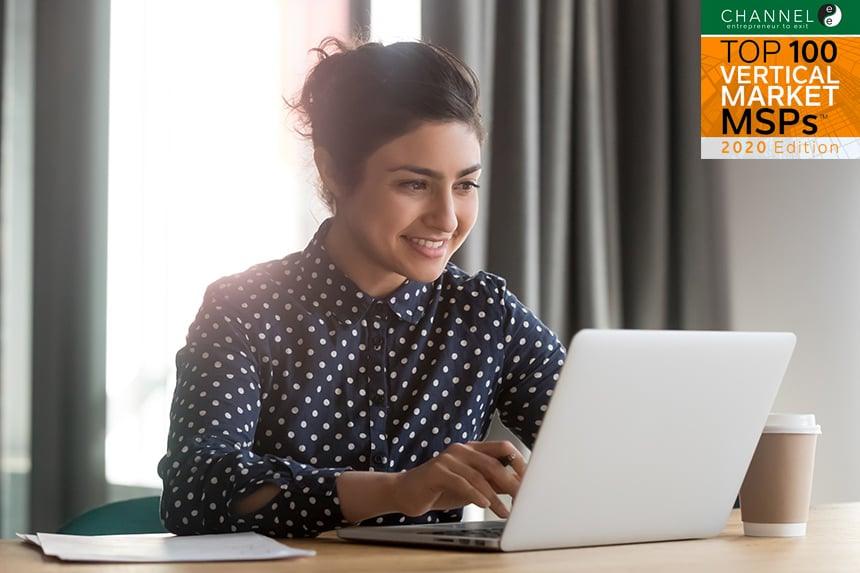 Medicus IT (MIT) has been named to After Nines Inc.'s ChannelE2E Top 100 Vertical Market MSPs list and research for 2020. The annual list and research identify and honor the top 100 managed services providers (MSPs) in healthcare, legal, government, financial services, manufacturing, and additional vertical markets.
The Top 100 Vertical Market MSPs rankings are based on ChannelE2E's Q4 2019 and January 2020 readership survey, and ChannelE2E's vertical market industry coverage. MSPs featured throughout the list and research leverage deep vertical market expertise to drive annual recurring revenues (ARR) in specific market segments.
This year's research revealed several key MSP market trends, including:
The most successful vertical market MSPs are zeroing in on financial services and healthcare, while MSPs in the legal and manufacturing sectors also showed particularly strong growth.
The Top 100 Vertical Market MSPs now manage more than 2.8 million users across their customer sites in 2019, up from 2.6 million in 2018.
MIT ranked among the top vertical market MSPs in healthcare. "We are honored to receive this recognition for a fifth consecutive year," said Chris Jann, CEO of MIT. "The ChannelE2E list is considered one of the leading measures of success among MSPs. We take tremendous pride in earning a spot this year as one of the top two healthcare MSPs and being ranked the #11 MSP for all verticals. Healthcare providers are choosing MIT as their MSP partner because we can improve experiences from the front desk to the waiting room and beyond. We remain dedicated to turning technology that's a burden into systems and proactive solutions that make a real difference for practices every day, ultimately elevating the patient experience."
"After Nines Inc. congratulates MIT on this honor," said Amy Katz, CEO of After Nines Inc. "Vertical market MSPs are uniquely positioned to assist their customers with automation, cybersecurity, and business recovery services during this challenging time for the global economy."
The ChannelE2E Top 100 Vertical Market MSPs list and research are overseen by Content Czar Joe Panettieri (@JoePanettieri). Find the online list and associated report here:http://www.channelE2E.com/top100.
About Medicus IT, LLC
Medicus IT (MIT) is one of the largest managed services providers in the nation. MIT provides specialized healthcare managed services that help practices make a difference in the process and patient care by making a difference in their IT. MIT is privately held and headquartered out of Alpharetta, Ga., with offices in Arizona, Florida, New Jersey, and Ohio. www.MedicusIT.com.
About After Nines Inc.
After Nines Inc. provides timeless IT guidance for strategic partners and IT security professionals across ChannelE2E (www.ChannelE2E.com) and MSSP Alert (www.MSSPAlert.com). ChannelE2E tracks every stage of the IT service provider journey — from entrepreneur to exit. MSSP Alert is the global voice for Managed Security Services Providers (MSSPs).
For sponsorship information contact After Nines Inc. CEO Amy Katz, Amy@AfterNines.com
For content and editorial questions contact After Nines Inc. Content Czar Joe Panettieri, Joe@AfterNines.com