Michael Miller (PHX)
Business Development Executive
Michael Miller is very excited to have recently joined Medicus IT as a Business Development Executive out of the Phoenix office. Prior to joining Medicus IT, Michael spent almost 20 years in sales for different financial services companies and he still holds his securities licenses.
Michael grew up in San Diego, California and graduated with a B.A. in Political Science from the University of California, San Diego. Michael moved to the Phoenix area about 5 years ago and resides in Chandler, AZ with his wife Lanaya. Together they have four children, Kiersten, Brodie, Reagan, and Brooklyn. Outside of the office Michael loves to run, travel as much as possible, and spend time with his family.
Karren Butler (ATL)
Business Development Executive
Karren has over 20 years' experience in solution selling and system integration/design. She has led several sales teams throughout her career in the telecom space. "I am most passionate about building strong and lasting relationships with my clients." Originally from the Nation's Capital, she enjoys travel, shopping and spending time with her family.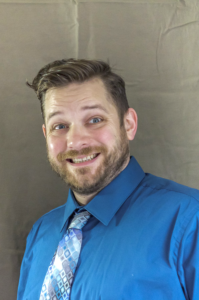 Wayne Kelley (ATL)
Marketing Specialist
Wayne Kelley is a Marketing Specialist with experience with content strategy, social media, content writing, photography, and video creation. He graduated from Arizona State University, Sum­ma Cum Laude, with a degree of Bachelor of Science in Technical Communication and a Minor in Media Analysis.
Wayne is the father of Samuel, his four-year-old, and soon to be Orli who is due at the end of August. He is a husband to Meg and they have been married for 6 years. In his free time, Wayne enjoys creating music, photography, spending time with his family hiking and camping, and the occasional gaming session with his friends online.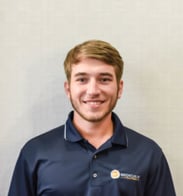 Andrew Aiken (ATL)
Field Tech Specialist
Andrew Aiken is a Field Tech Engineer for Medicus IT. He recently graduated Georgia Southern with a Bachelor of Science in Information Technology with a minor in Information Systems.
When he isn't glued to a computer screen he often enjoys playing the drum-set, walking his dog 'Brutus', and spending time at the pool. Andrew is currently working on obtaining his MSBC 70-740 certification.

Thomas Snow (ATL)
Associate Engineer I
Thomas recently graduated from Gwinnett Technical College with my AAS in Networking and a focus in Microsoft Server 2016 Administration.
He is married with no children and has only been in the Atlanta area for about 3 years with his 2 dogs and 2 cats. He loves the outdoors, hiking regularly, and is a huge fan of sushi and Tex-Mex.