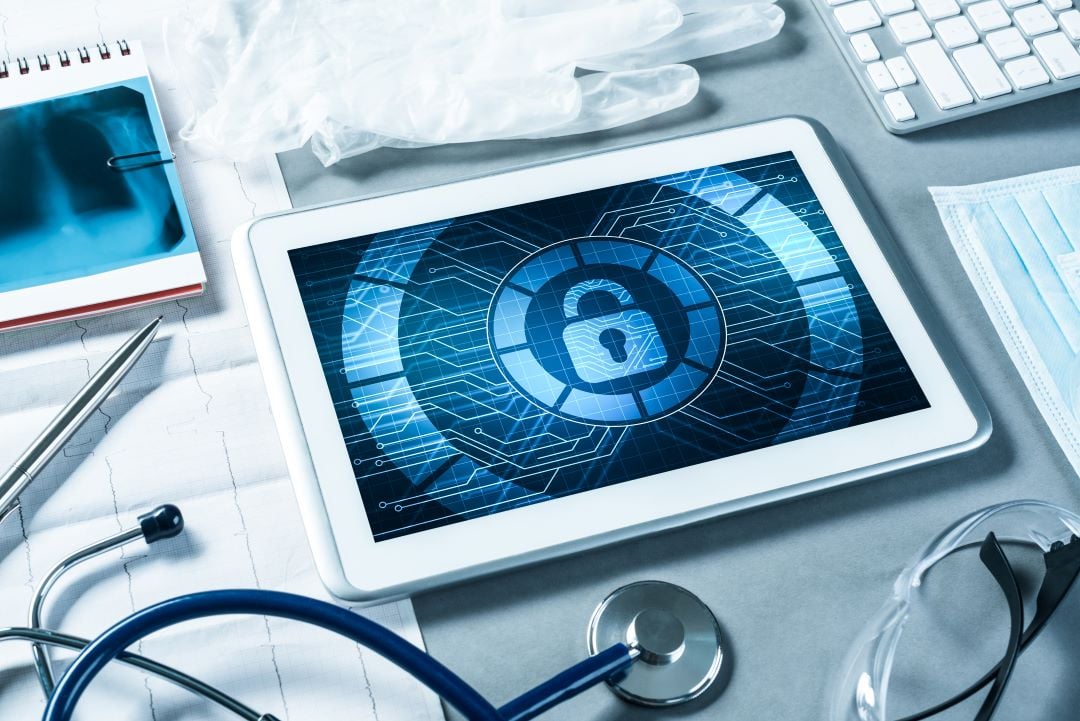 A growing number of healthcare providers are outsourcing their information technology (IT) to managed services providers (MSPs), and for good reasons. An effective and reliable healthcare MSP can deliver a wide range of benefits to practices of all types and sizes. The benefits provided by these healthcare IT companies can include improved operational efficiency, strengthened security, cost savings, scalability, access to knowledge and expertise, and insight into network activity that can help identify vulnerabilities and opportunities for improvement.
If your healthcare practice is considering partnering with a managed services provider or looking to change partners, you will find that you have options. To help narrow down your choices for healthcare IT companies, answer these four questions.
Q: Are they healthcare IT experts?
While healthcare providers use a lot of the same IT as businesses in other industries, healthcare has its own unique set of technology solutions, requirements, and challenges. These include the following, just to name a few:
Electronic health records (EHR)
Interoperability between healthcare IT systems
Telemedicine and remote patient monitoring
Internet of Medical Things (IoMT)
Electronic personal healthcare information and HIPAA compliance
Transition to value-based care
Healthcare-specific cyberattacks
That is why it is imperative that in your research into healthcare IT companies, you will want to focus on identifying those companies that are healthcare IT experts. These will either be companies that focus exclusively on healthcare or have a dedicated and well-supported division that only supports healthcare providers.
Healthcare IT experts can help ensure your practice maximizes its investment in IT; keep your practice in compliance with rules and regulations, such as the HIPAA Privacy Rule; and protect your practice from cyber threats.
Q. Do they offer the healthcare IT services I need?
To help further narrow down the list of healthcare IT companies you will consider as a partner, seek out companies that offer the healthcare IT services your practice needs now and anticipates requiring in the future. You will also want to look for companies with established partnerships with other service providers that can help further elevate the IT and overall performance of your practice. Note: Be wary of MSPs that identify healthcare as an industry served but lack the necessary commitment (e.g., people, resources, ongoing investments) to effectively support healthcare providers. As it is said, "A jack of all trades is a master of none."
Here are a few examples of significant projects which benefit from preventive, strategic, deeply experienced healthcare IT services that not every technology company offers (or offers equally):
Adding or transitioning to a new system (e.g., electronic health record, practice management, telemedicine). The healthcare IT companies on your list should have experience implementing and providing ongoing support of the solution your practice is purchasing.
Migrating EMR solutions to cloud-based solutions. The technology companies you are considering should offer cloud migration services that include consulting on feasibility and options for migrating your applications; assessment of your existing IT infrastructure; developing an executable plan; coordinating the migration; and providing ongoing monitoring and management.
Shifting to value-based care. If your practice intends to implement value-based care best practices, the healthcare IT companies you are considering should offer services that will help you build a value-based program that effectively supports your efforts to improve care outcomes for patients while reducing costs associated with that care. Such services may include the implementation and support of enhanced business analytics, health information networks, health information exchanges, claims repositories, patient portals, population management tools, and other solutions and platforms. As eHealth Initiative notes, "Although value-based care was not the starting point for providers when thinking about technology, it now affects how data is conceptualized, collected, and analyzed in their practices."
Strengthening cybersecurity. The healthcare industry remains a favorite target of cybercriminals. If your practice wants to improve its cybersecurity to more effectively keep these criminals at bay, look for healthcare IT companies that provide technologies to help protect your data and maintain network integrity. In addition, seek companies that deliver continuously evolving and ongoing staff training using mechanisms such as mock phishing campaigns and webinars that will help educate employees about the latest threats, common mistakes that lead to data breaches, how to spot and avoid threats, and where to go for assistance.
The healthcare IT needs of one type of healthcare provider will vary greatly from another, so you will want to look for healthcare IT companies that cater specifically to organizations like yours. Consider that the clinical services and workflow delivered by healthcare providers impact the IT needs and solutions an organization requires. Whereas a hospital system will need the IT capability to support all specialties and services, a practice or ambulatory surgery center (ASC) that focuses on one or just a few specialties, as is typically the case, will not require such a level of complexity. As another example, consider that the type of EHRs used by hospitals and health systems are enterprise-level solutions far more complex than those used by practices and ASCs.
Finally, the scope of services and ongoing support required for a larger organization is much greater than that for a typical healthcare provider. A healthcare IT managed services provider that understands enterprise-class IT but focuses on practices will be in a stronger position to provide a higher level of knowledge and experience for developing a strategic, comprehensive roadmap.
Partnering with a healthcare IT company with experience supporting like facilities will better ensure the following:
your short- and long-term needs are understood and met; your organization is protected from ever-evolving cyber threats through the latest in preventive services and technologies;
the company will have knowledge and experience supporting the specific solutions used in your organization;
you will not pay for unnecessary services;
communications with customer support will go more smoothly as you will speak with someone who understands your facility's specific needs; and
you will have access to deeply experienced experts with knowledge of the latest developments and future trends who can assist you with developing a long-term IT strategic plan that will help your practice thrive.
Furthermore, when researching healthcare IT companies, you should speak with clients of those vendors you are more seriously considering. Those clients (i.e., references) should be similar to your organization so you can paint a clear, detailed picture of how the healthcare IT companies you are considering are likely to support your organization.
Q. Do they have an impressive track record?
There is measurable value in partnering with a managed services provider with extensive experience and success delivering healthcare IT services and specifically to organizations like your own. Such healthcare IT companies have learned how to effectively provide the solutions and services you need. This helps reduce costs, elevate efficiencies, and decrease the likelihood of problems developing that can require potentially expensive fixes and/or jeopardize your performance and compliance.
Experienced healthcare IT managed services providers tend to have strong relationships with mission-critical software companies (e.g., EMR, practice management) which can help ensure better implementation, integration, and ongoing support. Experienced companies have developed strong relationships with industry leaders and other service providers built over many years of attending and speaking at conferences as well as hosting and participating in webinars and other educational events. These relationships can provide your organization with access to thought leaders who can deliver the knowledge and experience that will help ensure your organization is positioned to respond effectively to developments and take advantage of opportunities as they present themselves.
Experienced healthcare IT companies understand and recognize priorities concerning patient care, engagement, and experience; physician satisfaction; staff performance and satisfaction; and security and compliance. Such knowledge helps guide recommendations and decisions that are in the clinical, organizational, and financial best interests of your organization.
Successful companies tend to possess qualities that benefit their clients: strong leadership and loyal staff who embrace teamwork, collaboration, and feedback; strong company culture and values; financial resources to invest in talent, resources, and infrastructure; and an ability to withstand potentially significant challenges (e.g., COVID-19) without any reduction in operational continuity.
Finally, these healthcare IT companies have learned from their years of experience and applied the knowledge gained to strengthen how they now provide services and support clients.
When you partner with a deeply experienced healthcare MSP that specializes in supporting organizations like yours, you will find that its services and solutions ease the burden of technology so your practice can focus on what matters most: your patients.
Medicus IT is your trusted partner, in healthcare IT security and HIPAA Compliance. Contact us today to ensure your data is safe.