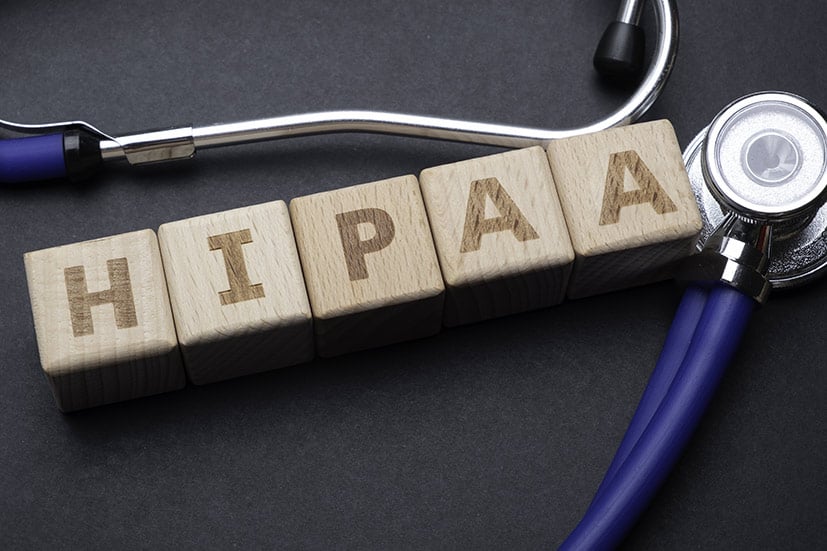 If you work in healthcare, you're likely already aware of the HIPAA guidelines for handling patient data. However, not everyone knows that the technologies you use for handling patient communications are also subject to HIPAA regulations.
Under HIPAA, healthcare practices and other covered organizations are responsible for making sure that protected health information (PHI) remains secure, accurate, and available for access by doctors and patients. This rule means that any technology that you use to communicate confidential patient information must also be HIPAA compliant. HIPAA regulations apply to all forms of patient communication, including phone calls, voice messaging, text message, call recording, and video calls. Thus, if you communicate with your patients via phone, you need a HIPAA-compliant phone service.
Understanding HIPAA-Compliant Phone Services
A HIPAA-compliant phone service is an ideal way for practices to securely and efficiently communicate with their patients. Most modern phone services are based on voice over internet protocol (VoIP), a technology that allows you to make calls over an internet connection rather than through the regular phone line. A HIPAA-compliant VoIP service will let you centralize all your communications into one secure system, including web chats, automated scheduling, video conferencing, and desktop sharing.
To be compliant, your phone service must satisfy the conditions specified in the HIPAA rules. In particular, your VoIP must offer features including the following:
Encryption for all stored data, including call recordings and chat logs
Detailed call records
A unique ID for every phone included in the system, with a unique ID, specific username, and password
Role-based access controls
You'll also want to ensure that the vendor providing your VoIP service has signed a business associate agreement and has safeguards — physical, technical, and administrative — in place to best ensure compliance and the protection of PHI.
Now let's explore some of the most important reasons you practice must ensure its phone service — including a phone service via VoIP — is HIPAA compliant.
Why Your Practice Needs a HIPAA-Compliant Phone Service
1) Adhere to rules.
Perhaps the most apparent reason your practice needs to use a HIPAA-compliant phone service is that failure to do so is likely to be a breach of HIPAA rules. If you're going to use VoIP, it's important to understand that most VoIP systems and hosted services weren't built with HIPAA regulations in mind. Achieve HIPAA compliance is a complicated process: phone service vendors must update their policies and procedures and conduct physical security audits, ongoing monitoring, employee training, and more.
As a result, there are only a few VoIP providers that can legitimately vouch for their ability to maintain HIPAA compliance. You'll want to choose such a vendor if you're going to switch your phone service to HIPAA-compliant VoIP.
2) Strengthen protections for you and your patients.
If you use a phone system that is not secure, you place your healthcare practice at increased risk of a data breach. For instance, in 2020, Microsoft reported numerous incidents in which hackers accessed corporate networks through a VoIP phone, printer, and video decoder, exploiting security vulnerabilities to compromise corporate networks. Non-HIPAA-compliant phone services may allow malicious actors to gain access to protected health information and compromise the safety and care of your patients and the reputation of your practice. This could also lead to significant penalties for noncompliance, potentially exceeding $1 million.
3) Better ensure a secure IT system.
If you're working with multiple communications platforms across different devices, you increase the risk that data will be compromised as it passes from one system to another. With integrated, HIPAA-compliant VoIP, you can make sure that all of your communications are handled through a centralized and secure encrypted platform.
Everything from emails to telehealth appointments will be handled and stored in the same platform. You will also be able to streamline your administrative workflow using a range of collaboration tools, including videoconferencing and desktop sharing, without compromising HIPAA compliance. And your phone system should more efficiently and effectively integrate with other systems, including electronic health record (EHR) and patient portal solutions. As an added advantage, a centralized communications system also reduces the risk that patient data or important messages are misplaced or accidentally deleted.
4. Supports remote workforce.
If some of your personnel are working remotely, achieving secure communications can be a challenge. However, a HIPAA-compliant phone service, and more specifically a cloud-based service, offers additional features that will make communication far easier without violating HIPAA guidelines.
For example, you can permit your physicians to access your phone system remotely via a secure connection, allowing them to answer work calls or transfer calls to colleagues when they're out of the office. Another useful feature is that smartphones linked into your phone service can use an office phone number as their outbound caller ID, meaning that staff members can contact patients from their own phones without sharing their personal numbers.
5. Support the shift to telehealth.
Telehealth is becoming increasingly common. Telehealth claims lines increased nearly 3,000% nationally from November 2019 to November 2020, according to FAIR Health. Telehealth offers numerous advantages for patients and healthcare practices, making healthcare more available and accessible for patients with limited mobility or living in more remote areas.
However, if practices aren't careful with their telehealth services, they run the risk of committing HIPAA violations. Patients are likely to be familiar with commercial video call services such as Skype or Facetime but may not realize that most consumer versions of these platforms are not HIPAA compliant. With HIPAA-compliant VoIP, health practitioners can more easily offer telehealth consultations to patients via the video call application without placing protected health information at risk.
Adding HIPAA-Compliant VoIP to Your Practice
Healthier communications mean healthier, happier patients – and a healthier bottom line. Medicus IT is a leading healthcare managed services provider that offers healthcare VoIP services that can not only help practices maintain HIPAA compliance, but also deliver substantial savings, improved staff productivity, and more satisfied patients. To learn about our HIPAA-compliant VoIP offerings, visit our website or click here to contact us.