Cloud computing in healthcare is transforming the way medical practices store, access, and share clinical and practice data – offering more efficient ways to manage information, process payments, file reports, and more. If your healthcare organization would like to begin its digital transformation, here are 6 cloud platforms to consider:
MS Azure
Azure is among the fastest-growing cloud platforms with more than 200 products and services, including storage, web, database, analytics, and more. Its features are tailored particularly for Microsoft-centric projects, making the transition to a cloud or hybrid-cloud environment seamless for many practices. But Azure is not limited to Windows-based enterprises. It can also support other platforms, technologies, and open-source languages, providing any organization with the freedom and opportunity to build and support its own applications.
Azure also offers a secure and scalable infrastructure for storing and processing PHI. With their security controls and compliance features, healthcare practices can meet their HIPAA obligations.
Pros:
High availability
Scalability
High security
Cost-effective
Cons:
Requires management
Requires platform expertise
May be subject to data transfer fees, making pricing more complex
Amazon Web Services (AWS)
AWS is the world's most broadly adopted cloud platform, offering a wide array of services from data centers globally and catering to practically everyone –including large enterprises, startups, and leading government agencies. AWS provides healthcare organizations with a virtual environment where they can build their own applications or load software that their applications require. And with 200 products and services available, the migration process for existing applications is more seamless while providing the freedom to build new solutions. AWS also offers excellent functionality, from infrastructure technologies like storage and databases to new and emerging features like machine learning, artificial intelligence, and the Internet of Things.
AWS signs a BAA for HIPAA compliance and offers advanced protocols and security standards for its customers, making it one of the most trusted cloud platforms of top organizations in healthcare and the life sciences.
Pros:
User-friendly
Fast and agile
Scalable
Secure
Cost-effective (pay as you go)
Cons:
Limitations in security
Price variations
Lack of experts/technical support
General issues
Google Cloud
Google Cloud Platform (GCP) is a suite of cloud computing services that operate on the same infrastructure that Google uses internally for its popular end-user products such as Google Search engine, YouTube, and more. It offers 150 products and services, such as healthcare cloud computing, storage, database, data analytics, AI and machine learning, and networking. It also provides developer tools that allow users to write, debug, and run cloud-native applications locally or in the cloud, as well as continuously build, test, and run software across all languages in multiple environments.
Google signs a BAA covering Gmail, Google Drive, Google Calendar, and Google Vault, or "the G Suite, making Google Cloud Drive HIPAA-compliant. The G suite also incorporates all the safeguards necessary to make cloud computing for healthcare a HIPAA-compliant service.
Pros:
User-friendly
Designed for cloud-based business solutions
Flexible
Different storage classes for each necessity
High durability
Easy to integrate with other Google cloud services
Many storage regions available
Cons:
Fewer global data centers
Limited choice of programming languages
Complex transition away from the platform to another vendor
Support fee is high
Expensive to download data
Complicated pricing schemes
Hosted Cloud Platforms
In addition to the top cloud technology and computing platforms in the healthcare industry mentioned above, there are also provider-hosted cloud platforms. Tech companies like Green Cloud, for example, offer hosted data virtualization and cloud infrastructures that provide similar services to those platforms listed above. While hosted cloud platforms are highly available, offer scalability, and are cost-effective, they have security limitations, and there is no guarantee of vendor stability and longevity.
Pros:
High availability
Scalability
Cost-effective
Flat-rate vs. usage-based variable costs
Cons:
Limitations in security
Vendor stability and longevity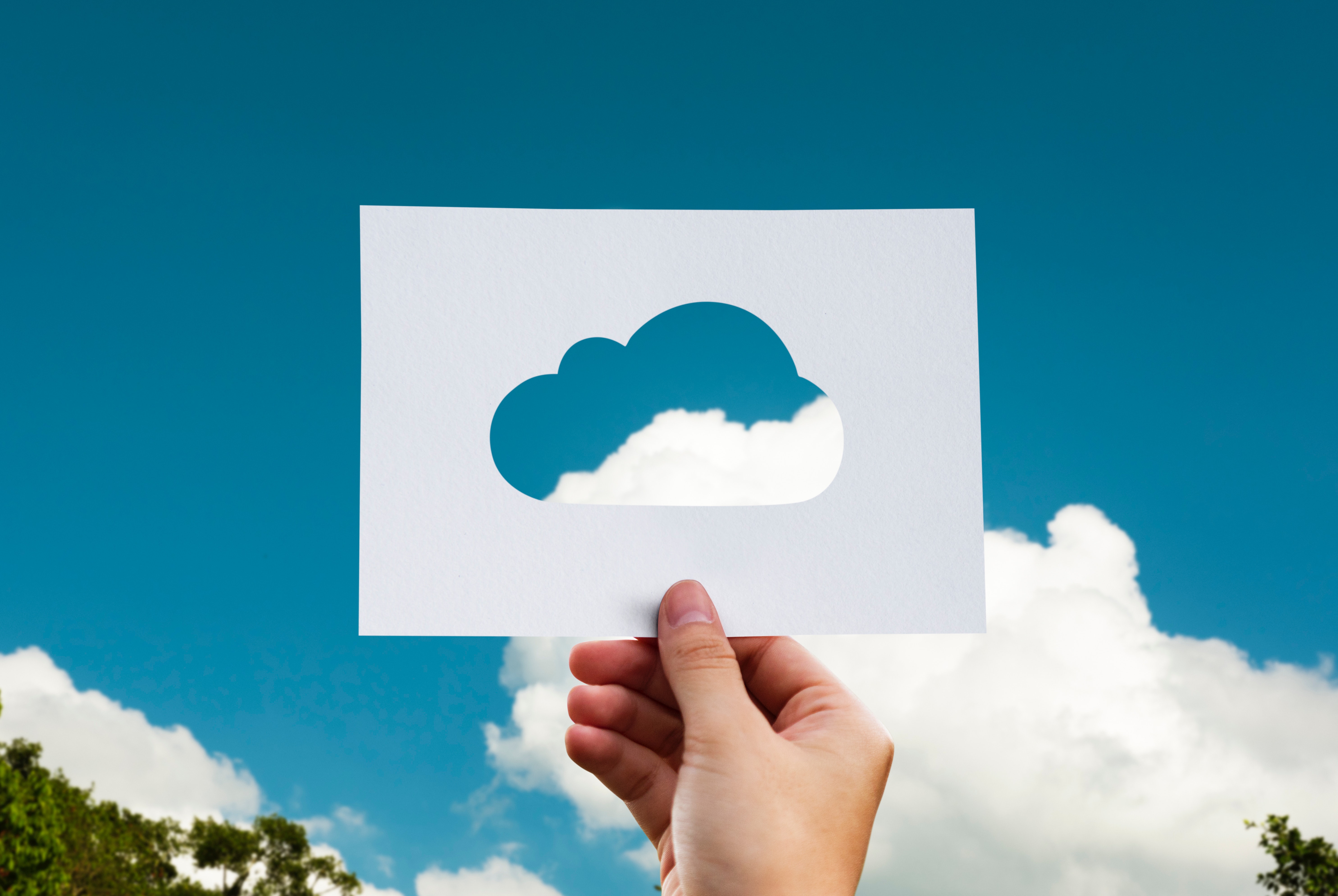 Software as a Service (SaaS)
Healthcare providers also have the option to have applications hosted by the vendor. Software as a service (SaaS) is a software licensing and distribution model in which a cloud provider hosts applications over the internet, offering ready-made cloud solutions for healthcare. Users simply pay a subscription fee to gain access to the software.
Pros:
Scalability
Automatic updates
Flexible payments
Accessibility
Customization
Cons:
Difficulty switching vendors
No control over versioning
Issues beyond users' control
Microsoft 365
Microsoft 365 takes its operating system to the Microsoft Cloud, securely running the full Windows experience – including cloud computing applications in healthcare and all Microsoft products (Word, Excel, PowerPoint, OneNote, Outlook, Publisher, and Access), data, and settings. This system enables users to enjoy all the benefits of desktop virtualization, regardless of device or location. A variety of performance options are available to suit healthcare organizations of any size.
Microsoft supports HIPAA-HITECH, signing BAAs for file storage, mail, or calendars and offering the most effective privacy and security tools that comply with HIPAA rules.
Pros:
Integrated Microsoft products
Easy collaboration
Connectivity to company systems from any device over the internet
Fully scalable
High-security standards
Cons
Training required to learn all functions
Customization can be costly
Low data storage limits
Subscription-based payment model
Let Medicus IT Help You Find the Right Cloud Platform for Your Healthcare Organization
Healthcare organizations and practices need to be equipped with the right IT infrastructure for cloud computing in the medical field to ensure scalability, cost-efficiency, flexibility, and compliance.
Are you searching for medical cloud computing services to help your healthcare practice stay on top while providing the best care to patients? Look to Medicus IT, an information technology service that offers healthcare cloud services, as well as security and managed service packages. Our team of healthcare IT experts can help you determine which HIPAA-compliant healthcare cloud services are best for your facility. For more information about healthcare cloud platforms and what they can do for your organization, contact us today.