Smartphones, virtual reality, and even virtual currency are the trends that keep people on the go in the digital world. The healthcare industry is also looking at how digital transformation can create efficiency, a better patient experience, and improved patient outcomes. Digital transformation is how healthcare is leaning into the future with technology.
What is digital transformation in healthcare?
The word transformation conjures ideas about change, innovation, or maybe even a shift towards something better. Digital transformation in healthcare is all of those ideas and more. Change requires healthcare organizations to be flexible, innovative, and ready to step into the future to create an exceptional experience for patients, but what is digital transformation in healthcare?

Digital transformation begins with innovation and incorporating technology into the operations of a healthcare organization or practice with the use of artificial intelligence, machine learning, the "Internet of Things," and cloud technologies. Within these types of technology, different tools raise the level of service to patients by making care more convenient. Healthcare professionals also benefit from improving efficiency and patient outcomes, decreasing errors, and lowering costs.
The trends of digital transformation are more than just technology — they range from the simple to the complex. However, each one has a unique contribution that has the potential to catapult healthcare into the next generation of innovation.
Telemedicine for Mobile Patients
Telemedicine incorporates many aspects of technology, from the use of webcams or smartphones to connecting with rural health clinics for patients who are unable to visit a doctor in town. The transformation of healthcare delivery involves the adoption of a tool that creates convenience for the patient, safety for the healthcare team, and a way to continue the revenue cycle, even in the face of a pandemic. Virtual visits bring care closer to home for patients who live in small villages in Alaska, or to the patient needing an urgent care visit while on vacation. No matter your mobility or your location, telemedicine is a significant component of the digital transformation of healthcare.
Cloud Technology for Easy Access
Photo albums and scrapbooks carry precious memories, from the birth of a child to a wedding or anniversary, and everything in between. Technology has allowed us to leap into the future by giving us the "cloud," the virtual storage unit that holds everything dear to us in one location. The accessibility factor alone is appealing, knowing that files, photos, and even healthcare records can be stored securely in a "digital box" that nobody else can touch.

The transformation of healthcare to the cloud includes the use of a patient portal. The majority of electronic health record companies offer a portal component that allows the patient to review laboratory and imaging results, pay bills conveniently and securely, communicate with a physician or office staff, and even schedule an appointment. The days of waiting on hold to request a prescription refill or schedule an appointment are in the distant past, as the advent of cloud technology brings access directly to the patient on any device. The transformation to the cloud in healthcare provides more than just accessibility — it creates peace of mind.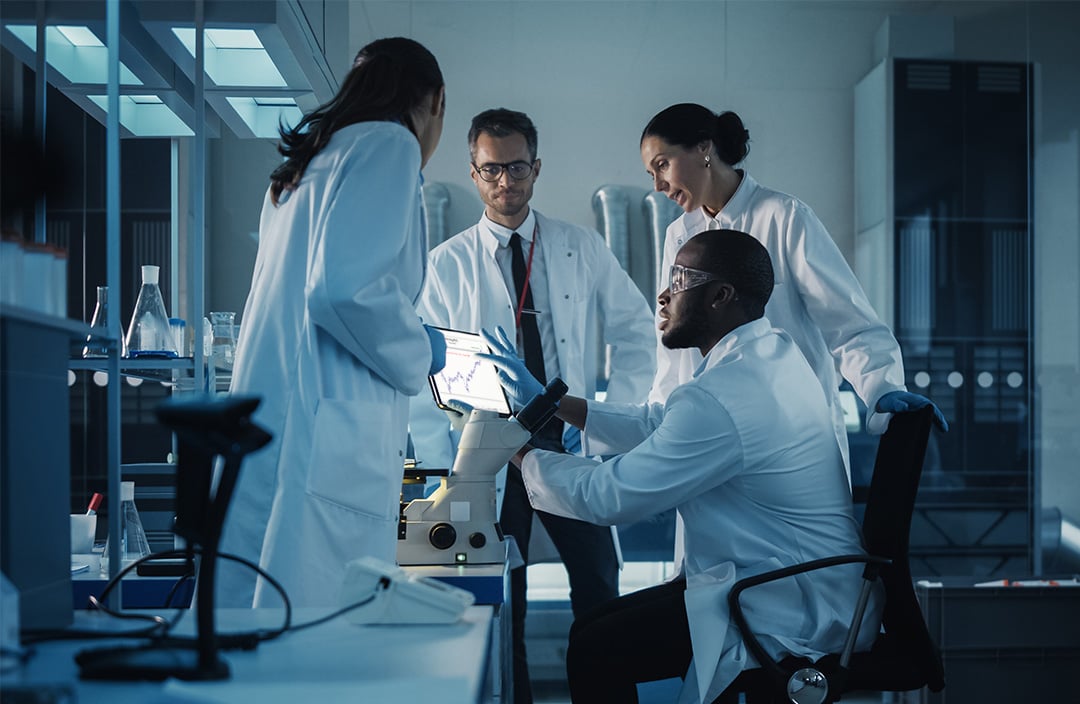 Wearable Health Technology
When you try to lose weight, you set smart goals and track them as you progress through your journey to a healthier lifestyle. Technology can play a role in connecting your health goals as well. "Wearables" are a popular trend for people who want to stay connected — not just to their smartphone, but to everything from managing tasks to money, while focusing on their health.

There is a strategy in healthcare transformation; when technology provides convenience with an element of style, a person is likely to use that technology to engage in positive health goals. The "wearables", such as Apple Watches, Samsung Active Watches, FitBits, and other devices that track health data, provide a significant contribution to advocating for the measurement of heart rates, steps, exercise, and even oxygen saturation and blood sugar.

Wearable technology also provides incentives to monitor and improve health to earn discounts on insurance, creates patient accountability with their own health, and even creates a bit of competition for those who desire to go public with their health goals.
Virtual Reality in Healthcare
Virtual reality (VR) is not just for gamers; VR is a digital innovation in healthcare that takes medicine to a new level of reaching beyond the boundaries of traditional treatments. VR is safe, efficient, and a step outside the usual instinct to prescribe medications for pain or engage in lengthy training for a surgeon to improve skills.

Virtual reality may be one of the newer pieces of technology in the digital transformation of healthcare, but the trend is growing rapidly. The market has the potential to reach $5.1 billion by the year 2025. Virtual reality is very real and is a booming addition to your organization.
Artificial Intelligence Benefits
Artificial intelligence (AI) is another virtual type of digital transformation in healthcare, as it incorporates the use of non-human tools, such as robots, digital chatbots, or virtual assistants in software applications or websites. The digital health transformation is going through an exciting and swift move to using tools that not only create convenience but major advances in patient outcomes, for instance, with cancer patients.

Traditional cancer treatments include chemotherapy and radiation, but artificial intelligence maps recognize patterns in a patient's DNA to focus on customized treatment or therapy for each unique patient. AI programs are used with high-powered computers to study all types of cancers to develop the best possible treatment, which moves cancer patients far beyond the old-school method of infusions and damaging radiation.

AI is a developing technology, but one that could prove to bring benefits to patients and healthcare professionals.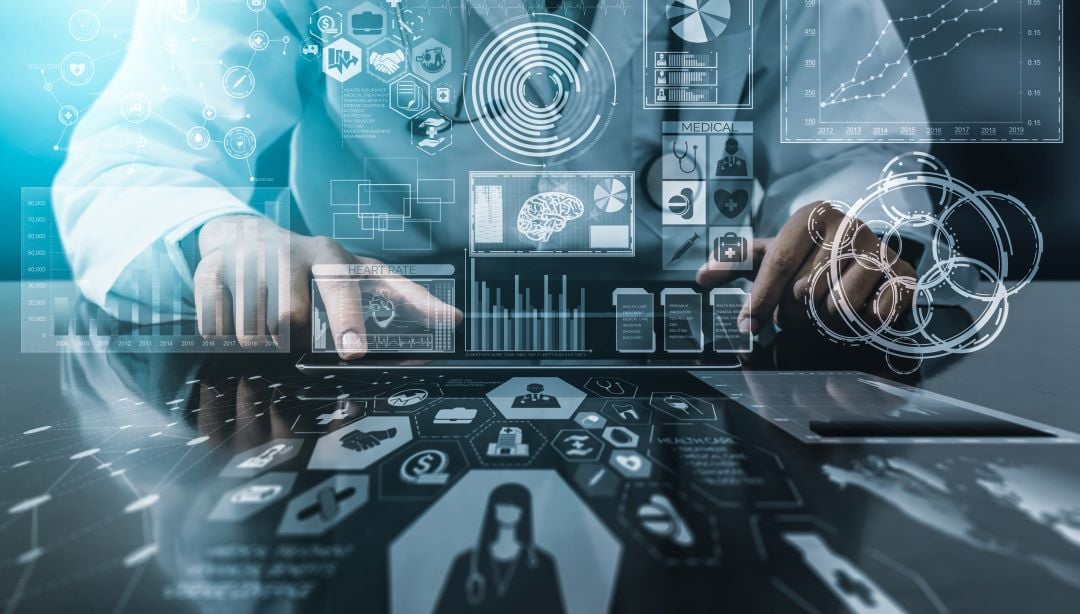 Big Data for Precision Patient Care
Data is meant to be organized; whether the information and numbers are presented in a dashboard or a spreadsheet, the digital health transformation to big data is a step towards precision patient care.

Big data is a compilation of multiple avenues of information, from social media to e-commerce and financial transactions. Gathered data can be analyzed to make improvements in multiple aspects of business in a healthcare organization:
Focus on disparities between a patient's diagnosis and prescribed medications, providing an alert for potential medication errors
Analyze patient data to determine the frequency of emergency room (ER) visits in an effort to avoid a higher cost of care, providing guidance on developing plans to prevent repeat ER visits
Analysis of business models to create optimum staffing levels
Organization of these and other types of big data focuses on the healthcare market and the trends that affect patients and their specific needs.
Increasing EHR Safety with Blockchain
Blockchain is a tool that prevents data breaches by implementing a "ledger" of sorts that tracks, monitors, and exchanges information safely. This is increasingly important with the use of electronic health records (EHRs). Because EHRs require multiple streams of data entry, from patient intakes to coding and dropping charges to entering payments and other protected health information (PHI), they require a high level of security to ensure that breaches are avoided.

Blockchain technology within an EHR system can provide another level of security by monitoring entries and detecting duplicate information, inaccurate diagnoses, or delays in treatment. The digital transformation in healthcare demands that technology advances as fast as the experts come up with new ideas, and blockchain is another lock on the EHR safe that battens down the hatches for the digital hurricane of hackers.

The United States is still developing blockchain technology, but by 2023, the market could reach $890.5 million — a giant leap for healthcare and digital transformation.
Successful Digital Transformation
From Apple Watches to artificial intelligence, digital transformation in healthcare is stepping into the future with technology that supports positive patient outcomes, creates efficiency and security in healthcare organizations, and ultimately decreases the cost of care. What can your organization do to benefit from these digital trends?

Medicus IT is on the cusp of the latest innovations in healthcare technology, offering a variety of IT solutions to help you manage your healthcare organization more efficiently. To learn more about our services, contact Medicus IT today.