Managed IT services for healthcare provide a wide range of benefits you may not expect, including lowered costs, increased efficiency, improved scalability, and more. Below, we've highlighted 7 key advantages businesses of all sizes receive through their managed IT support services.
Reduced costs
With a managed IT services provider, you can convert fixed IT costs into variable costs and conserve your capital budget.
Hiring and training IT staff can be costly, and temporary employees may not have the qualifications and expertise you need. Outsourcing IT services provide you with the support of a full team of technology specialists, often at a fraction of the cost of building an in-house IT department.
With a managed service provider, your expenses are neatly packaged into a set amount paid monthly or annually. You only pay for the services you need, which enables you to increase your functionality without having to pay more.
Increased support from experts
There is no substitute for the experience and expertise offered by outsourced IT support. Healthcare IT service providers are equipped with the knowledge, staff, and infrastructure to handle the most complex security issues and provide you with excellent support 24/7.
Your in-house IT department may be unable to execute your digital transformation or cope with emerging IT concerns effectively. IT managed service providers have a skill set that is constantly improved by continued education, certifications, and first-hand experience, making them specialists who can deal with any challenge thrown their way.
Maintained compliance
Without additional support, it can be easy to neglect the ever-changing laws in the healthcare industry and, as a result, cost your business significantly. IT managed services companies help you employ best practices to comply with your industry's regulations.
With a managed service provider, you can rest assured that your organization maintains client data privacy and minimizes the risks associated with managing credit card numbers and other sensitive information.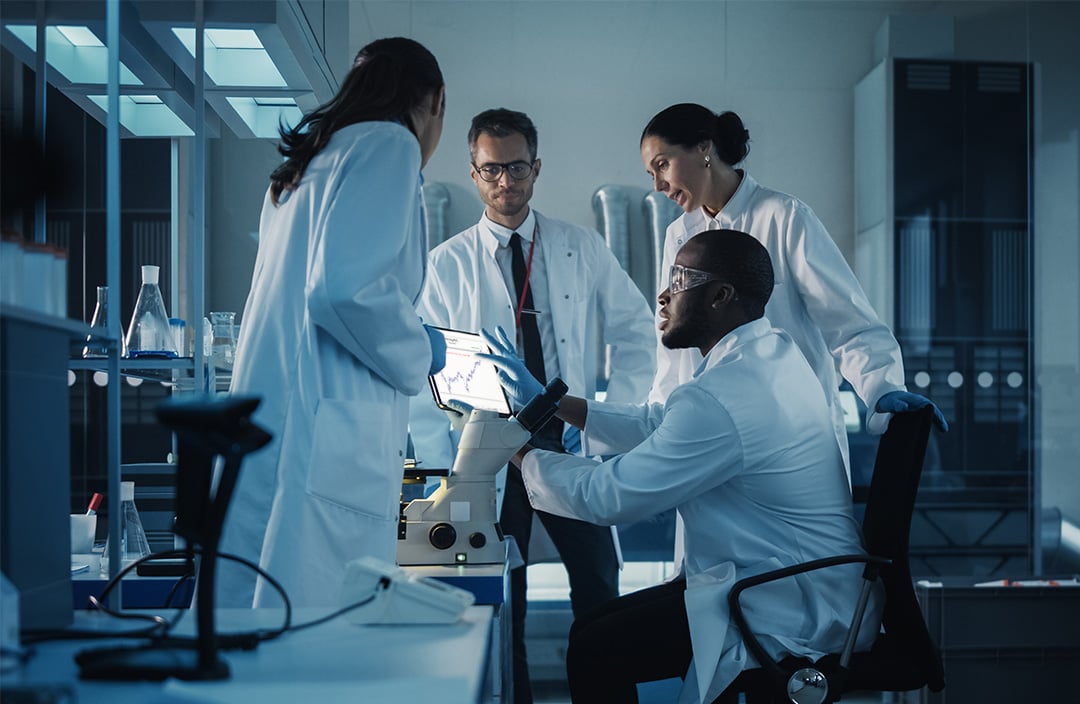 Improved technology
Technology is evolving rapidly, and your organization may only have a fraction of the benefits it can offer. You may not be able to stay updated with the most advanced technology, but your IT partner can. Healthcare managed service providers can make technology-based decisions for you and tailor the right digital tools according to your needs.
When outsourcing your IT services, your business gains access to enterprise-level technology that helps you gain more efficiency and security.
Increased efficiency
A managed service provider upgrades your IT infrastructure with state-of-the-art technology and equipment to help automate tasks and redesign your workflow.
Your healthcare managed services provider creates custom solutions based on system and process analysis and provides constant monitoring and endpoint management. As a result, you gain a proactive network that defends itself against threats and prevents downtime before you even become aware of it. Your organization no longer has to waste precious time and resources to put out fires every day.
Extra security
If technology's sophistication advances every day, so do cyber threats. Many organizations are unaware of their network's vulnerabilities, and understanding the latest security trends, risks, and cyber tactics while developing the right strategies requires expertise.
Top managed IT service providers allow you to tap into the knowledge and skills of trained specialists to provide the best security solutions for your business. Your managed service provider keeps your software and security protocols up to date. With specific industry knowledge, healthcare managed security service providers are better qualified to decide how to avoid risk and ensure your protection.
Flexible & scalable solutions
You need scalability to support your business' growth and development. As your technology needs change over time, your technology environment must scale up or down to accommodate them. If you want to upgrade your IT infrastructure, get more storage, or shift to cloud services, the best IT managed service providers can take care of it for you.
With expansion comes unexpected challenges, but outsourced IT services can provide the support and services you need to handle your growth and emerging IT concerns. Managed service providers help your organization stay flexible with your resources and accommodate changes on demand — tasks an in-house team might not be able to execute efficiently.
Transform your healthcare organization with managed IT services
At Medicus IT, we take care of your technology needs so you can take care of your patients. When you partner with us, you can stay aligned with industry changes and gain a competitive advantage with advanced digital tools that help your organization stay efficient, scalable, compliant, and secure.
With 35+ years of experience, Medicus is the trusted expert for ongoing support, PC management, and strategic IT solutions that leverage technology to improve operations, mitigate risk, and plan for the future.
Ready to enhance your organization's technology wellness? Contact Medicus to learn more about our healthcare managed IT services.