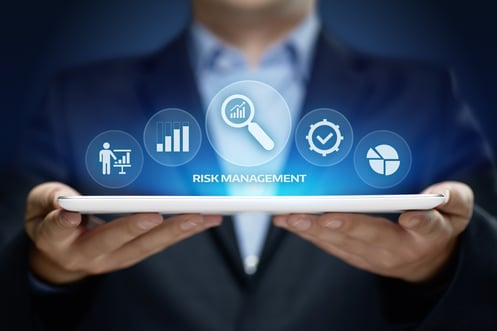 HIPAA security assessments aim to identify and address potential breaches of HIPAA regulations within healthcare organizations. An expert third party usually provides these assessments to help organizations more securely handle protected health information (PHI). Another goal of a HIPAA security assessment is to help healthcare providers prepare for a HIPAA compliance audit, which administered by the federal government.
The primary purpose of a HIPAA compliance audit is to ensure that patient data is secure and protected at all levels within a healthcare organization. Auditors will evaluate a provider's progress on achieving compliance as well as identify areas where improvement is needed.
Here are four ways a thorough HIPAA security risk assessment will prepare your organization for a HIPAA compliance audit:
1) Security risk assessments identify vulnerabilities before they become serious issues.
HIPAA guidelines require every covered entity and business associated to "Conduct an accurate and thorough assessment of the potential risks and vulnerabilities to the confidentiality, integrity, and availability of electronic protected health information held by the covered entity." In other words, a thorough security risk assessment is more than just a "nice to have." For healthcare providers, it is a regulatory requirement.
Security assessments aren't just a checkbox exercise. A regular HIPAA security risk assessment will help you build and maintain the systems and processes needed to protect your patients' data. The assessment will review every aspect of your healthcare practice's operations, IT systems, hardware, processes, staff security training, and more. Your assessment will identify vulnerabilities before they turn into serious issues so that you can either resolve them or monitor them carefully. This way, you can better avoid unpleasant surprises when your organization undergoes a HIPAA compliance audit. You'll also better ensure that your patients' confidential information remains secure.
2) Security risk assessments will help you will build a complete and well-documented history of data security measures.
During your security risk assessment, the third-party assessors should review the following areas:
PHI storage, maintenance, and transmission
Potential threats and vulnerabilities
Current security measures
Correct usage of security measures
Likelihood of threats to patient data safety
Potential impact of a data breach
Level of vulnerability of your various IT systems and data management processes
Need for future action
Need for further staff training
Your security risk assessment should provide you with extensive documentation of all these areas and an action plan to address any vulnerabilities within them. As a result, you will have more complete documentation ready for its review during the HIPAA compliance audit.
3) Security risk assessments provide you with detailed insights into your entire patient data management structure.
In a busy healthcare organization, it can be all too easy to miss some essential facets of patient data security. However, a thorough security risk assessment won't overlook the details. Your risk assessment should examine:
Access to wireless services
Digital data storage devices
Physical data storage
Physical access to confidential information
Printers and copiers
Email, fax, and phone systems
Portable device security
Computer security
Firewalls
Medical device data systems
Electronic health record (EHR) systems
Website forms
Retired and decommissioned data storage systems
In other words, a comprehensive HIPAA security risk assessment will examine and identify potential risks across your entire IT operation, giving you a clearer picture of how you handle patient data from end to end to better ensure that you're prepared for a HIPAA compliance audit.
4) Security risk assessments keep your data security measures up to date.
A HIPAA risk assessment is not a one-time exercise. Rather, assessments should be performed regularly to track your progress in achieving compliance and addressing issues when they're identified. In addition, you should schedule a security risk assessment every time you implement a significant new work practice or introduce a new technology. This way, you'll catch new, possible risk areas before they can contribute to a data breach. You can also build a specific training plan to make sure that new tools are being used in a HIPAA-compliant way or create an action plan to address possible risks triggered by a new work practice.
By following such best practices, your organization will reduce the likelihood that it will be caught off-guard by outdated security measures or a lack of current documentation.
Importance of a Third Party for HIPAA Compliance Audit Preparation
If you are found to be in violation of HIPAA regulations during a compliance audit, you may face a significant fine. As the HIPAA Journal notes, " More recently, the majority of fines have been under the "Willful Neglect" HIPAA violation category, where organizations knew — or should have known – they had a responsibility to safeguard their patients´ personal information. Many of the largest fines – including the record $5.5 million fine issued against the Advocate Health Care Network — are attributable to organizations failing to identify where risks to the integrity of PHI existed." Healthcare organizations that fail to determine the potential risks to the integrity of their patients' PHI are putting their organization, financial stability, and patients' data at risk.
HIPAA security risk assessments should always be performed by a qualified third party with healthcare experience and expertise. Even if you have your own in-house IT team, you would be well-advised to work with an experienced healthcare IT firm for your risk assessments. An IT firm that specializes in HIPAA compliance will be more likely to identify shortcomings. With an unbiased and objective viewpoint, they will also be in a better position to catch overlooked problems and deficient processes than the in-house team responsible for managing those processes. As it is said, you don't know what you don't know.
In summary, HIPAA security risk assessments must be an essential part of a healthcare provider's HIPAA compliance and patient data management strategies. A comprehensive security risk assessment will also help your organization prepare for a HIPAA compliance audit, reduce the potential for major fines, and protect your patients' confidential information.
At Medicus IT, we specialize in delivering IT systems and solutions that keep healthcare organizations compliant and efficient. To find out more about what you should expect from a proper HIPAA security risk assessment, download a complimentary copy of our Security Risk Assessment Checklist.