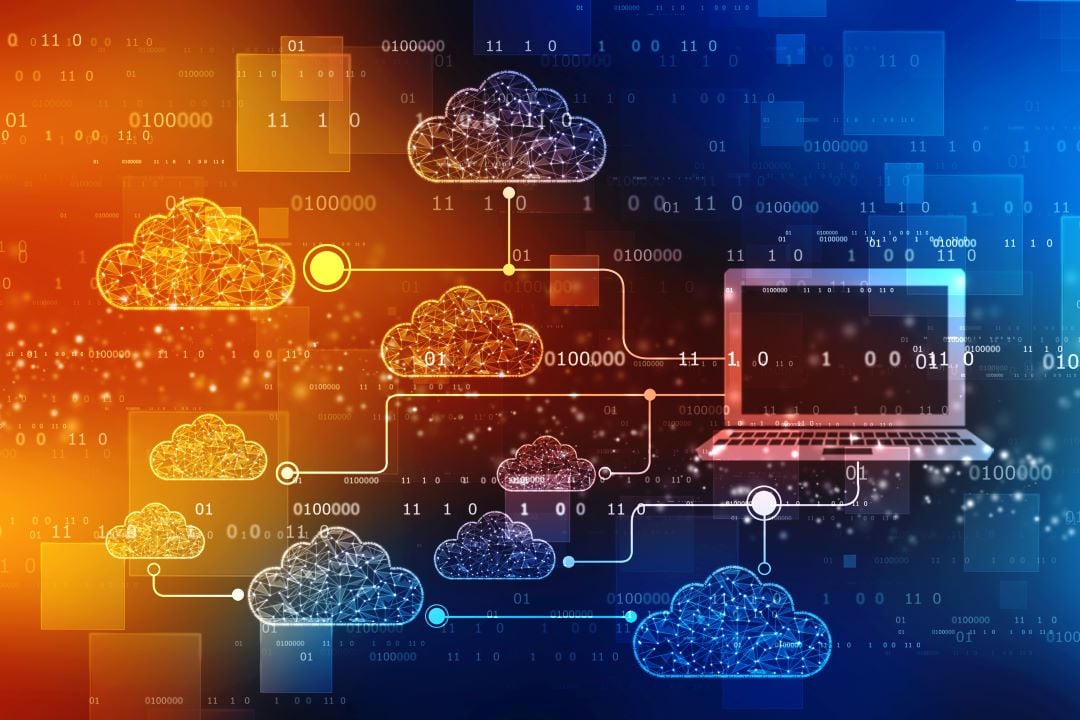 The shift toward cloud computing within healthcare was gaining momentum leading into 2020. Then the COVID-19 pandemic came along, and the value of cloud technology was further solidified. The health crisis has propelled many practices on the fence about whether and when to transition to cloud computing to act and begin the migration to cloud-based solutions.
With healthcare providers growing increasingly reliant on technology to power their clinical, financial, and operational performance, the importance of IT in healthcare has never been clearer. Cloud computing can elevate the performance of these functions to another level, helping practices improve the delivery of care; better engage patients and staff; meet the requirements of new payment models (e.g., value-based care); reduce waste; and achieve noteworthy improvements in efficiency and effectiveness of services.
To help you better understand why cloud computing may be right for your practice right now, here are seven of its most significant benefits.
1. Accessibility
Cloud-based solutions are accessible from essentially any device that can connect to the Internet. Cloud services have been particularly valuable during the recent pandemic. Staff who were forced to work from home could safely continue supporting the practice by accessing mission critical applications and data.
As practices have begun to resume operations, many are doing so with reduced on-site staff to better maintain social distancing and limit exposure. For practices with cloud computing, this is proving much easier as non-clinical staff can continue working from home — further demonstrating how leveraging cloud services technology provides proven benefits for healthcare.
2. Collaboration
Cloud computing can greatly enhance collaboration between practice staff members. By leveraging a cloud solution, anyone on your team who needs to contribute to a document (e.g., text, spreadsheet, presentation, video) can view, comment on, and/or revise the same version of the document and receive these comments and changes in real time. Such a method of collaboration provides many benefits, including the following:
Eliminates confusion about what version of a document is the most current.
Eliminates the creation of multiple versions of documents that will eventually need to be combined.
Improves productivity as staff can easily access the latest version of a document.
Improves access to large files which may not be easily shareable via email.
Reduces the number of emails staff receive and improves email inbox management.
One unified communication and collaboration platform we recommend practices consider is Microsoft Teams. If your practice has a commercial Office 365 subscription, the platform is available to you at no added cost. It includes a wide range of impressive features, such as unlimited chat, online meetings and video calling, team and individual cloud storage, and real-time collaboration with Office apps for the Web, including Word, Excel, and PowerPoint. This column shares five reasons to start using Teams today and that only scratches the surface.
3. Cost
At a time when budgets are tight as practices work to gradually resume operations in the "new normal" of the pandemic, the price of investments must be carefully weighed. The good news for practices thinking about transitioning to cloud computing is that it can be an effective way to reduce costs, depending upon the solution selected.
Cloud computing reduces capital expenses associated with hardware and software procurement. These cost savings add up over time when considering the expenses associated with replacing outdated technology and purchasing new software and hardware if your practice adds new staff members.
4. Scalability
The previous discussion about growing your team transitions well into another noteworthy benefit of cloud computing: scalability. As a practice grows, cloud computing services can scale elastically. This means that a practice can contract for the appropriate amount of cloud-based services required to support the organization without making significant new investments in hardware and software. Such cloud-based services with scalability include user accounts, storage, bandwidth, CPU cores, memory, and the power necessary to support applications.
5. Data Storage
All of the applications your practice uses and data it accumulates need to live somewhere. You may be storing applications and data on physical hard drives and storage area networks. As time passes, you will need to invest in additional servers and expand your IT infrastructure. This need will accelerate if your practice experiences growth and/or adds new applications.
Switching to cloud data storage delivers several benefits of its own, a few of which were previously discussed. Accessibility is simplified and expanded, as is collaboration. Cloud storage is cost-effective. Your practice pays for the storage it needs, and capacity can be scaled up (or down, if necessary). In addition, responsibility for hosting, managing, maintaining, and securing the technology where your data is stored is the responsibility of your managed services provider, further saving you time and money while reducing stress.
6. Security
Since we just mentioned security as a benefit of cloud data storage, let us examine this further. Practices often struggle to maintain their security posture. Doing so requires ongoing completion of numerous steps, including ensuring you are consistently and effectively using the appropriate security technology as well as accessing and patching vulnerabilities. While these are important steps to complete regardless of whether you switch to cloud computing, cloud services can enhance your data security.
Managed services providers with cloud computing services will typically leverage policies, technologies, risk management, monitoring, and other resources and processes to help protect data and applications from threats. Since the business model for cloud providers relies upon preventing data breaches and keeping customers satisfied, service providers are incentivized to invest in the solutions necessary to help keep data as safe as possible.
7. Disaster Recovery and Business Continuity
It only seems fitting, in the midst of this global pandemic, to discuss disaster recovery and business continuity as our final benefit.
Cloud computing makes disaster recovery and business continuity easier. It automates data backup, so you do not need to worry about losing data if your practice's on-premise systems are damaged due to a natural disaster, cyberattack, or even human error. If these systems are damaged, your cloud provider will restore them to the most recent snapshot backup. In the event that your systems will be inaccessible for a period of time (such as during this pandemic), staff can continue to access applications and data remotely, helping maintain operations as your practice waits out or is recovering from the disaster.
Selecting the Right Cloud Technology for Your Practice
If you are ready to transition to cloud-based solutions or still have questions about whether cloud technology is right for your practice, Medicus IT is here to help. Our cloud consulting services will help you better understand the options for cloud technology and the overall importance of technology in healthcare today, and then make recommendations based upon your practice's specific infrastructure, applications, and processes.
When you are ready to migrate, you will work with our preventive, strategic, deeply experienced team of healthcare IT experts to make migration to the cloud seamless and safe — no risk to your patients, no disruption of your business workflow. Contact us today to learn more, and take the next step toward adding the power of cloud computing to your practice.