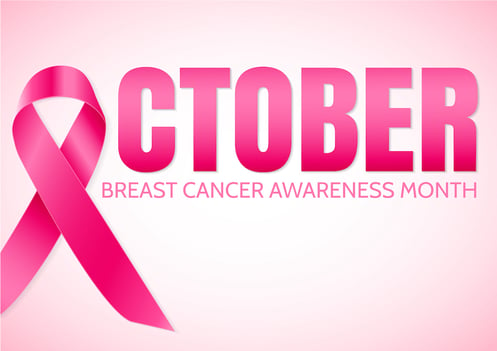 With October upon us, it is time for Medicus IT to continue the company's tradition of "going pink" for National Breast Cancer Awareness Month. This annual, company-wide initiative strives to help promote breast cancer awareness and bring additional attention to the vital importance of screening for early detection and treatment.
Throughout all of October, Medicus IT will undertake a range of initiatives to help generate awareness and show support for those affected by breast cancer. Medicus IT has changed the color scheme of its website — MedicusIT.com — and social media accounts to reflect the company's "go pink" commitment, and company team members will show their support through various efforts. Follow us on social media — Facebook, Twitter, and LinkedIn — for updates.
"Every year, our team takes tremendous pride in participating in and supporting this initiative," said Chris Jann, CEO of Medicus IT. "We all know someone afflicted by breast cancer, whether they be a family member, friend, coworker, or colleague. By going pink throughout October, we reaffirm our commitment to helping raise awareness of this terrible disease and the efforts to eliminate it, including fundraising for research into its cause, prevention, diagnosis, treatment, and, hopefully one day, a cure. We also take this time to celebrate the strength, survival, and hope for those impacted by breast cancer."
To encourage clients to join Medicus IT in its passion for pink, the company will once again donate $1 to breast cancer research for every client survey completed during the month of October. Medicus IT also invites you to share your "go pink" initiatives and the other ways you are helping fight this disease.
"We hope everyone will go pink with us," Jann said. "Knowledge is our best weapon, so please take the time to learn about the disease and its risk factors."
Besides skin cancer, breast cancer is the most diagnosed cancer among American women. According to Breastcancer.org, about one in eight women will be diagnosed with invasive breast cancer in their lifetime. In 2021 alone, more than 281,000 new cases of invasive breast cancer are expected to be diagnosed in women in the United States. That goes along with more than 49,000 new cases of non-invasive breast cancer. More than 2,600 new cases of invasive breast cancer are expected to be diagnosed in men in 2021.
Please visit the National Breast Cancer Foundation for more information about breast cancer awareness.