Over the last month, our Medi-family has continued to grow. We think it's essential that you can put a face to the name of the person helping you over the phone. Read all about our new family members below.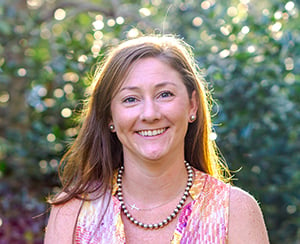 Christie Conley (ATL)
Senior Human Resources Manager
We are happy to welcome our new Senior HR Manager, Christie Conley. She brings great insight into the field of Human Resources with her extensive education and experience.
She graduated from the University of Georgia in 2011 with a double major in Sociology and Criminal Justice. From there, Christie has worked in the human resources field. She is an active member of the Society of Human Resource Management (SHRM), a SHRM student summit judge and panel presenter, and Gwinnett Technical College advisory board and scholarship judge.
In her free time, Christie enjoys teaching her two-year-old how to cheer on the Georgia Bulldogs, running, and traveling the world with her husband.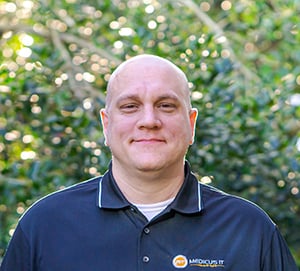 Clint Wiley (ATL)
Systems Engineer II
Clint brings more than 10 years of experience to our team. He is a jack of all trades when it comes to the IT industry, which allows him the strength of logistical troubleshooting to support clients.
In his free time, Clint enjoys working on cars, exploring new technologies, and relaxing with his wife and son.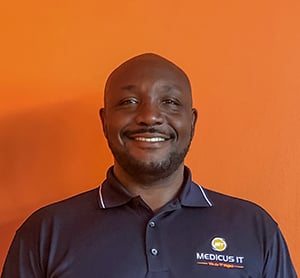 Kevin Samms (ORL)
Systems Engineer
Kevin brings 10 years of IT experience from IT project management, help desk support, and systems engineering. His background is a unique blend of onsite and remote support which lends a great advantage when working from different locations. Kevin is a customer service oriented engineer with a strong drive to satisfy his clients in all areas of support.
He completed his Cyber IT Security training through New Horizons Learning Center in Maitland, Florida and intends to continue completing certifications as time permits.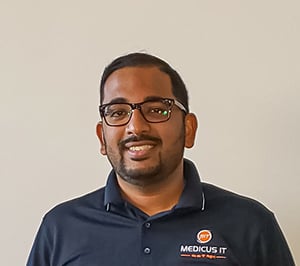 Utba Zafar (ORL)
Systems Intern
Utba is a senior at Seminole State College in Florida. He will graduate in December of 2019 with an undergraduate degree in Informations Systems Technology with a focus on Cyber Security. He is originally from Pakistan but has lived in the U. S. for 19 years.
In his free time, Utba enjoys sketching and playing cricket with his friends.