The healthcare industry is ever-growing and changing. If you work in this industry, then you know how much Information Technology can help your practice be more efficient and provide better care to your patients.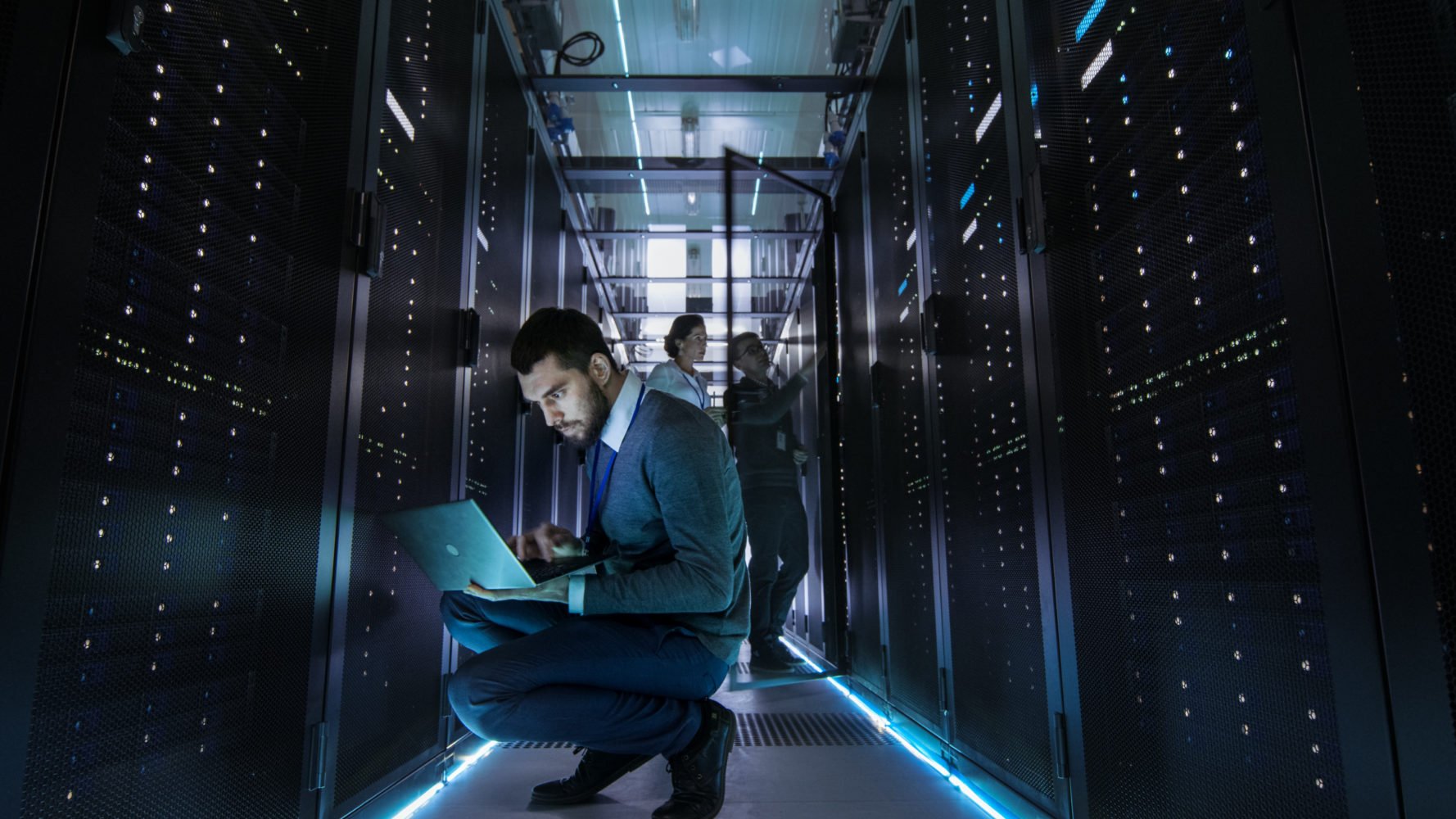 As the union of healthcare and information technology becomes more involved, you may find that keeping up with security, compliance, and patient needs are becoming more complicated. This is where qualified IT professionals and Managed Service Providers (MSPs) come in to play. Let's look at how and why these professionals will be the defining factor for your practice's success.
Data Collection and Storage
Healthcare practices can collect data much more efficiently than in the past due to new information technologies, and this trend is projected to keep going up. These new technologies allow patients and doctors to update their health information through patient portals. Allowing for more accurate, updated information for patient diagnosis, and treatment. This streamlined system doesn't just create itself. IT professionals are required to design, implement, and maintain these systems to ensure that they are working correctly. Along with functionality, these professionals also maintain security and HIPAA compliance along the way. Attempting to use these patient portals without IT professionals opens your practice up to all kinds of security concerns and potential HIPAA violations, which we all know come with audits and eventually extreme fines.
Accessibility of Health Records
As data collection becomes more efficient, so does the ability for healthcare organizations and patients to access and share this data. This means that diagnosis and treatment can start more quickly. Through the use of Electronic Health Records (EHR) and Electronic Medical Records (EMR) healthcare practices can share their patient's medical history, current conditions, prescriptions, x-rays, other scans, and much more with other specialists and also patients. This flexibility will only increase as healthcare information technologies develop further. These health records are great for patients and elevating their quality of care but can become a nightmare for smaller healthcare organizations. Don't worry, IT professionals are here to help. They will help design, create, and maintain the infrastructures, networks, and security systems to ensure you don't lose connections or become a security concern when you need it. As these technologies grow, your IT professionals can keep your hardware up to date and your networks and storage adequate to keep up.
Streamlining Administrative Processes
The marriage of healthcare and information technology doesn't just help gather and share critical patient data. It also helps enhance your practices ability to process the administrative forms that every healthcare organization has to struggle with. We all understand that documentation and forms are just par for the core in this industry, but new technologies are being developed every day to help alleviate these time-consuming processes. Online forms and digital health assessments are just a couple of administrative procedures that require time and must be completed for records and legal purposes. IT professionals can help your practice by maintaining and updating these online processes, all the while keeping this information secure and within HIPAA compliance. They will also keep an ear to the industry and recommend new technologies as they become viable to help enhance these administrative processes even further.
There are many more reasons that you need top-notch IT professionals to support your growing practice, and their information technology needs as these two industries seem to grow together. The real question you may ask is, "What company should we use?" The answer, Medicus IT! With more than 15 years of experience servicing over 1,000 locations with 20,000 endpoints, we have the experience and expertise to support your practice no matter where you are in the process of implementing new technology. Whether you currently maintain your technology yourself, or you have a current IT company, we know we can provide help your practice. Why not start with a free network assessment? This will help us reveal any gaps in security, HIPAA compliance, and efficiencies. If you want your healthcare practice to keep growing, you need an MSP like Medicus IT.
You Treat Patients. We Treat You.