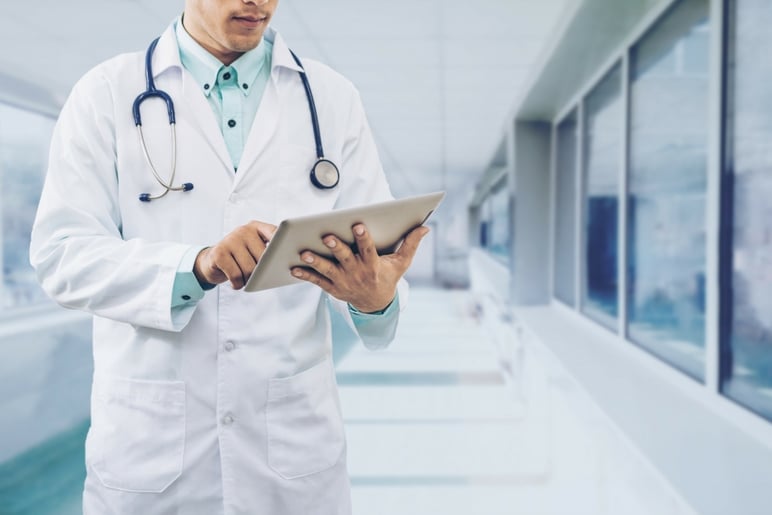 Healthcare organizations are starting to hop on the technology train moving into the 21st century, which is excellent!
Information technology and the healthcare industry
have been growing more intertwined over the past 20 years. Advances that include Electronic Health Records (EHRs), Electronic Medical Records (EMRs), Cloud Storage, and Telemedicine have are widely adopted for helping to enhance the quality of care for many patients. This increase in quality of care has also provided more funding for healthcare organizations through the
MACRA and MIPS
programs. All of this sounds great, but "What's the catch?" you may ask. The answer is infrastructure.
A loose definition of information technology infrastructure in the healthcare industry is the hardware, software, networks, and facilities used to support, monitor, service, and support information technologies. You may think that your Managed Service Provider (MSP) should be able to handle the security, support, and growth of these systems. For the most part, you would be correct, but with the acceptance and integration of mobile devices as viable platforms to use for healthcare services support and security of these devices becomes more difficult for even the largest of MSPs. According to a set of two surveys done by
Spok
, one in 2011 the other in 2019, mobile device use for nurses grew from 53% to 79%. Today in 2019, 90% of doctors use mobile devices to perform health-related activities. Most of these activities involve communicating with care team members, receiving actionable information, and delivering real-time clinical data.
We can see that mobile devices are not just used for casual phone calls in the healthcare atmosphere. More and more, these devices are being used to communicate critical time-sensitive information that can have a significant impact on the quality of care of patients. That being said, mobile devices are notorious for their lack of security protection, and the fact that they use wifi makes them more vulnerable. Pair this with a lack of importance put on mobile device policies, and you have a perfect storm that cybercriminals will exploit when given a chance.
So, what can you do? The use of mobile devices is inevitably going to grow. So the best thing you can do for your practice is to ensure you have a robust and secure infrastructure in place to help support these devices.
Here at Medicus IT, we specialize in creating IT solutions for healthcare organizations and understand the stringent security standards that are required for HIPAA compliance. If you have concerns about the infrastructure of your healthcare organization, contact us today. We can perform a free network assessment to determine any security and compliance gaps your practice may have.
You Treat Patients. We Treat You.