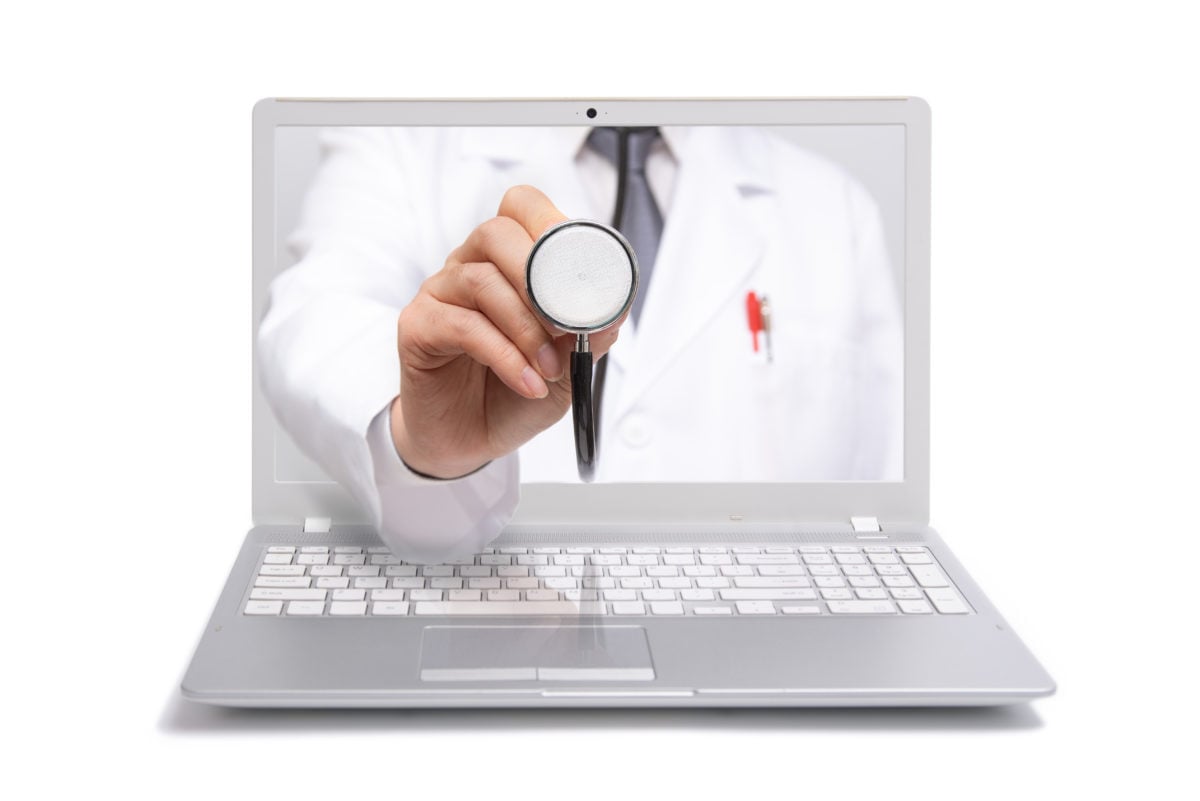 The future of healthcare can be hard to see from the center of a busy practice. While patient care is your primary focus, a good practice will keep a keen eye on healthcare industry trends because they know that these are the best way to increase the quality of care and increase revenue streams. One trend that seems to be growing in the healthcare industry is the utilization of telehealth. You might ask, what is telehealth? What does it mean for my practice moving forward? We have the answers for you!
According to the Health Resources Services Administration, telehealth is "the use of electronic information and telecommunications technologies to support long-distance clinical healthcare, patient and professional health-related education, public health and health administration."
You may ask, how is this any different than telemedicine? The answer is that telemedicine is just one form of telehealth. As a whole, telehealth encompasses many various types of healthcare that including but not limited to patient portals, virtual appointments, remote monitoring, healthcare professional communications, personal health records, and personal health applications.
We know this sounds like a lot, but don't worry, we are going to elaborate further.
Patient Portals: These are being used by more and more practices every day, so you are probably familiar with the patient portal concept. These portals provide a more secure form of communication to your patients. Patients can schedule appointments, review test results, communicate with their doctor, and request prescription refills through these portals. Very useful in the fast-paced world we live in today.
Virtual Appointments: These are also known as telemedicine and provide a way for your patients to see you or another healthcare professional through videoconferencing. Convenience is the key here, providing a streamlined solution for patients with minor issues that can be diagnosed without an office visit.
Remote Monitoring: Remote monitoring is something that has been rapidly increasing in popularity, especially among the elderly. As patients get older, they require more health monitoring than average but still desire the option to have a healthy life, without the need for frequent office visits. The utilization of Web-based or mobile apps and devices that measure specific statistics and transmit said data to wirelessly has created a solution that can fit anyone's lifestyle.
Healthcare Professional Communications: Another great advantage of the telehealth movement is the ability for healthcare professionals from different backgrounds to communicate and collaborate via video conferencing. They can share notes, test results, health history, x-rays, and other documents that a specialist may need to help make an educated decision on the appropriate course of care. Primary care physicians find this especially helpful when faced with a difficult diagnosis when one video chat with a specialist can provide the right information to help patients in need, in the moment.
Personal Health Records: Personal Health Records (PHRs) have been gaining traction in the healthcare industry, especially for emergency care. These allow your patient to have all their health information at their fingertips in case of an emergency. Think of it as a medical bracelet but containing more comprehensive information. As you can imagine, many lives can and will be saved from the use of these PHRs.
Personal Health Applications: Personal health applications are created with the health-conscious patient in mind. They help pull all your healthcare information together in one place and provide more features to record physical activity, track your dietary macros, record vital signs during activity, and schedule reminders for essential prescriptions. Putting healthcare into the hand of patients relieving the stress of healthcare providers to focus on the more significant health concerns of their patients.
As you can see, the telehealth movement is in full swing, and if your practice is going to grow into the future, you need to take a serious look at the benefits of telehealth. Telehealth doesn't come without a cost, though. If your practice doesn't have the technology or infrastructure to support this telehealth movement, there could be grave consequences, specifically when it comes to HIPAA compliance. Don't worry, Medicus IT has your back. We have more than fifteen years of experience providing healthcare-specific IT solutions for over 1,000 locations. Our team of IT professionals can set you up with the technology, infrastructure, and cybersecurity you need to grow along with the telehealth movement. Contact us today and start moving into the future with Medicus IT.
You Treat Patients. We Treat You.