VoIP (voice over internet protocol) has proven to be an indispensable tool in the healthcare industry's landscape, allowing for a quicker and more reliable means to communicate. However, it also brings several HIPAA concerns. A secure and compliant phone system protects your business from penalties and criminal prosecution. Choosing the right provider is imperative to stay HIPAA compliant.
At Medicus IT, we believe healthier communications translate to healthier patients and a healthier bottom line. With our HIPAA-compliant VoIP services, providers get powerful communications solutions that deliver tangible results.
Why do phones need to be HIPAA-compliant?
The Health Insurance Portability and Accountability Act (HIPAA) has indicated a set of standards to protect confidential and sensitive patient data, including medical and billing records. HIPAA rules regulate the daily activities of healthcare operations, including their use of business phone systems. If your facility or practice involves accessing, collecting, or transmitting protected health information over the phone, your business phone system has to adhere to HIPAA guidelines.
VoIP systems involve more than just phone calls. VoIP services now include best-in-class healthcare tools that allow staff to leave voicemails, record calls, and collaborate on a real-time basis. Because providers and their phones could potentially store ePHI (electronic protected health information), VoIP needs to be HIPAA compliant. If not properly encrypted, the system features such as voicemail or call recording may result in a HIPAA violation.
A majority of patients are well aware that their personally identifiable information (PII) should be kept secure and that they're protected while speaking with a health practitioner over the phone. To maintain that trust, doctors and other providers must ensure their VoIP service is HIPAA compliant.

How do you get a HIPAA-compliant phone?
An experienced IT provider will know how to effectively protect data and avoid HIPAA violations. The following are the steps an IT company will typically take to ensure a phone is HIPAA compliant:
VoIP phones are authenticated with a unique ID to ensure only authorized users will have access (this means each phone will be assigned a username and password).

Stored data (such as call recordings and chat logs) are encrypted.

A Business Associate Agreement (BAA) will be implemented. This agreement means the provider agrees to work with you to help make sure that your phone is HIPAA compliant.

Secure implementation is enforced. A qualified provider will always ensure that a phone system is properly set up from the beginning.

The provider will offer regular training on key phone features, ensuring that the system's functions are maximized and safely used.

An efficient phone system should be able to provide customized activity reports, which are all necessary for HIPAA documentation and compliance.
Examples of other HIPAA standards include:
Audit controls

Access controls

Device and media controls

Transmission security

Workstation security

Security management process
Are VoIP phones HIPAA-compliant?
Yes. Healthcare providers and vendors will need VoIP systems that adhere to HIPAA guidelines because it is imperative that any ePHI is kept secure. Many VoIP phones are HIPAA compliant. As mentioned in the previous section, they simply need authentication, encryption, and a Business Associate Agreement.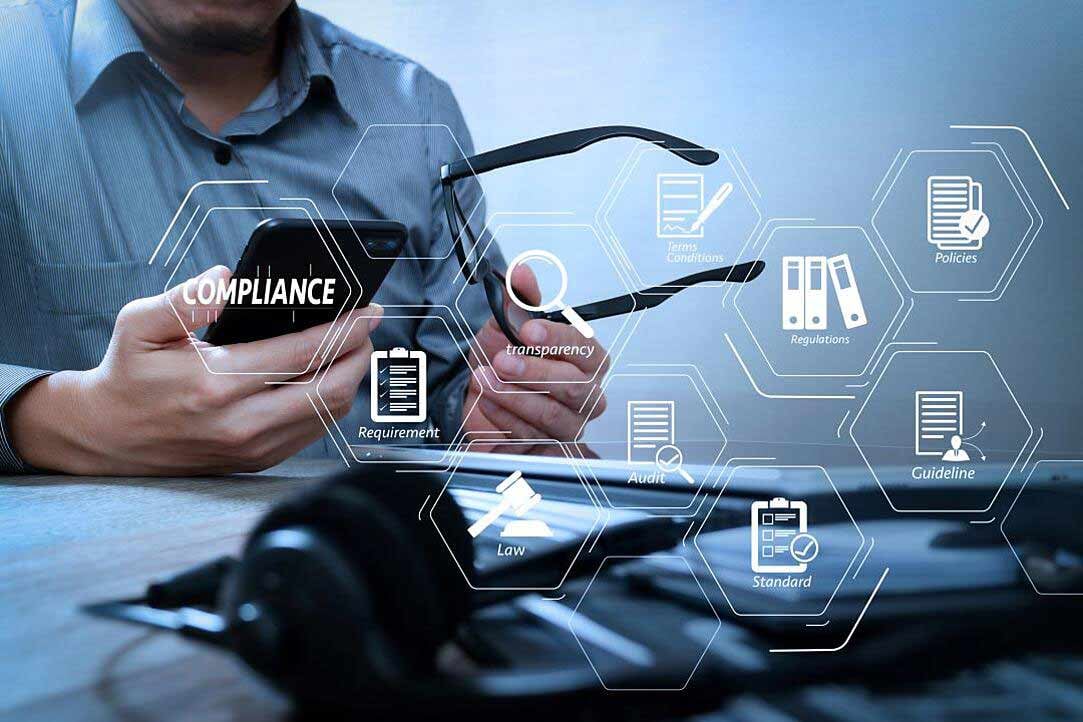 Best HIPAA-Compliant VoIP service
Your practice needs to be connected, but also secure. Every qualified HIPAA-compliant VoIP provider must ensure the confidentiality, integrity, and accessibility of PHI that is transmitted and stored through your platform. The best HIPAA-compliant VoIP services will also customize the system to your specific needs, offer communication strategies in case of emergencies, and include employee training to ensure proper use of the devices. These services offer the ease and convenience of an efficient and seamless phone system along with the ability to protect the privacy of patient information.
How much of a difference can the right medical phone systems really make? Quite a bit. With Medicus IT VoIP solutions, we offer a wide variety of features to a VoIP service. Watch patient volume and satisfaction increase while cancellations and no-shows decrease, thanks to features like web chat and automated scheduling that can integrate with EMR portals. You can streamline workflows with collaboration tools such as video conferencing and desktop sharing that maximize staff productivity and reduce time wasted on missed connections and communication bottlenecks.
Your telecommunications budget may drop substantially since providers that use Medicus IT's healthcare telephony services can achieve savings of 30% or more. Get all of this and have peace of mind knowing that the solutions you're using are compliant with current regulations, including HIPAA, PCI, and SOX.
More good news? Medicus IT HIPAA-compliant VoIP services easily integrate with EHRs, patient portals, and other applications.
Partner With Medicus IT Today
If patient safety is your concern, IT security and compliance should be next. Medicus IT knows healthcare IT and the high-stakes security, safety, and compliance issues that come with it. We believe in preventive care for IT, and that starts with a strategic focus on the systems and solutions designed to keep your practice out of trouble and your patients out of harm's way. Contact us to get started or to learn more about our HIPAA-Compliant VoIP Services.