Medicus IT, one of the leading managed services providers (MSPs) in healthcare, announced the promotions of two key leaders within their team. Sunita Arora has been named Chief Operating Officer (COO) and Steve Losefsky has been named Chief Technology Officer (CTO).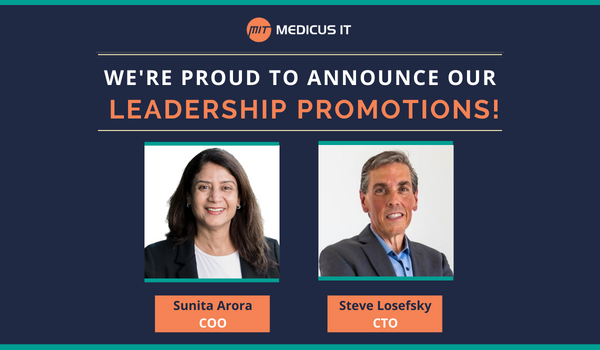 About Sunita Arora
"I am extremely pleased to announce Sunita's promotion to COO," commented Chris Jann, CEO. "In the year she has been with Medicus, Sunita has transformed how we support our clients. Her expertise and leadership were instrumental in helping us reach new levels of success, and her focus on customers puts us on a strategic path for future growth."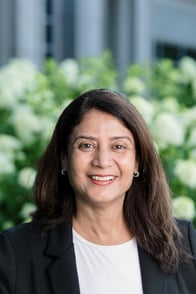 As COO, Sunita will oversee the strategic vision and day-to-day execution of service delivery and professional services.
Since joining Medicus IT, Sunita has implemented a national service model to replace a geographical model, enabling us to improve service levels by flexing resources across the US with changes in clients' needs. She also led new technology implementations, such as the use of Artificial Intelligence (AI) to identify and resolve customer issues more quickly. "I am excited to transition into this role, and look forward to continuing to create compelling value for our clients and a great place to work for our employees," said Sunita.

Prior to joining Medicus, Sunita served in VP roles at Athena Health and Matrix Resources, as well as leadership roles in other companies.

About Steve Losefsky
"Steve joined us as part of the acquisition of Information Strategy Design (ISD) in January 2019, and his leadership and technical experience have been instrumental to Medicus IT's growth. As we continue to grow our technology stack and our security expertise and offerings, Steve will lead our internal processes and client offerings to manage threat risks," shared Chris Jann.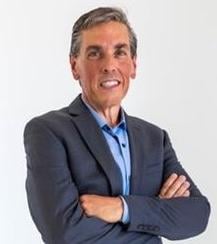 Across his Medicus tenure, Steve has served in multiple leadership roles and was CEO of ISD prior to joining Medicus. As part of the executive team, he has helped set the company's vision and executed upon many key strategic initiatives related to growing and maturing this nationally expanding organization.
"Everything we do is focused on being a top 1% service provider. We cannot stand still - today's complex and ever-changing landscape requires us to continually improve our capabilities and solution offerings to ensure our clients can exceed their business outcomes. I am excited to continue to lead our strategic efforts to grow and transform both Medicus and our clients," Steve Losefsky stated in response to his appointment.

About Medicus IT
At Medicus IT, we are committed to helping healthcare organizations leverage technology to optimize patient care. We help our partners run their operations, grow their processes, and transform their practices by providing solutions beyond your traditional IT.

As one of the nation's top healthcare IT providers, our teams serve more than 5,000 providers, with 34,000+ users in over 1,700+ locations. With a unique focus exclusively on healthcare, our transformation specialists have a clear understanding of industry drivers to help mitigate risk and prepare your organization to scale.

Together, we drive healthcare forward™.