In the past, healthcare providers used a central data system to keep their patient files stored and readily available. Now, healthcare providers are turning to a more efficient form of technology to store their patients' information using cloud-based healthcare IT solutions.
The cloud-based infrastructure is used to store and share patient information, conduct telemedicine appointments, recover data in the event of a disaster, perform analytics, and more. Healthcare providers are now using cloud-based technology to make healthcare organizations more efficient, optimize workflows, lower healthcare costs, and improve patient care and outcomes. The healthcare industry is being transformed at different levels with cloud computing features, such as collaboration, scalability, reachability, efficiency, and security.
What is Cloud?
Cloud is a model of computing that uses networks and servers that are accessed over the internet rather than locally on your computer. Users do not have to manage local physical servers or run software applications on their computers when using the cloud. Instead, they can access data stored on the cloud from almost any device.
What is Cloud-Based Healthcare?
Cloud-based healthcare is used by healthcare professionals and hospitals for more efficient, cost-effective, and secure healthcare computing. Cloud computing in the healthcare industry means less overhead, as facilities can often eliminate large-scale, internal IT departments.
When you move to the cloud, you eliminate concerns over servers reaching their end or equipment failing. The cloud takes care of that for you. It also ensures your records are backed up and easy to recover in the event of a system failure.
Cloud services for healthcare also must be compliant with HIPAA regulations to ensure patient privacy. The right cloud service will keep your sensitive data secure and accessible.
Since the Electronic Medical Records (EMR) Mandate took effect in January 2014, many US healthcare organizations have adopted cloud computing healthcare solutions to store and protect patient records.

5 Benefits of Cloud Computing in Healthcare
Healthcare professionals, organizations, and their patients benefit from using cloud-based healthcare. Here are five advantages cloud computing offers the healthcare industry and its patients.
More value for your money. Since cloud computing offers data storage and computing capabilities, healthcare organizations do not have to pay for additional servers and hardware. In addition, you leverage the knowledge of industry experts to ensure your systems are fully optimized.
Interoperability is easy. Cloud computing interoperability allows for patient data to be readily accessible for both the healthcare provider and the patient. This way, healthcare providers can offer timely prescriptions and treatment guidelines. It also allows for collaboration between specialists. Patients can easily retrieve their information as well, so they become more active partners in their health management.
High powered analytics are accessible. Patient data from a variety of sources can be accessed, analyzed, and collated in the cloud. The accurate analysis of patient data will lead the way for more comprehensive medical research.
Patients have control of their healthcare. By providing easy access, the cloud gives patients the opportunity to learn about their healthcare, discuss it with their physicians, and be an active part of their treatment plan. This is particularly advantageous for patients managing chronic conditions, as the information provided can be used for long-term healthcare decisions.
Telemedicine is an option. One of the biggest advantages to cloud-based healthcare is the ability to operate remotely. The applications and software used for telehealth purposes are user-friendly and offer the patient easy access to healthcare professionals without having to leave home in many cases.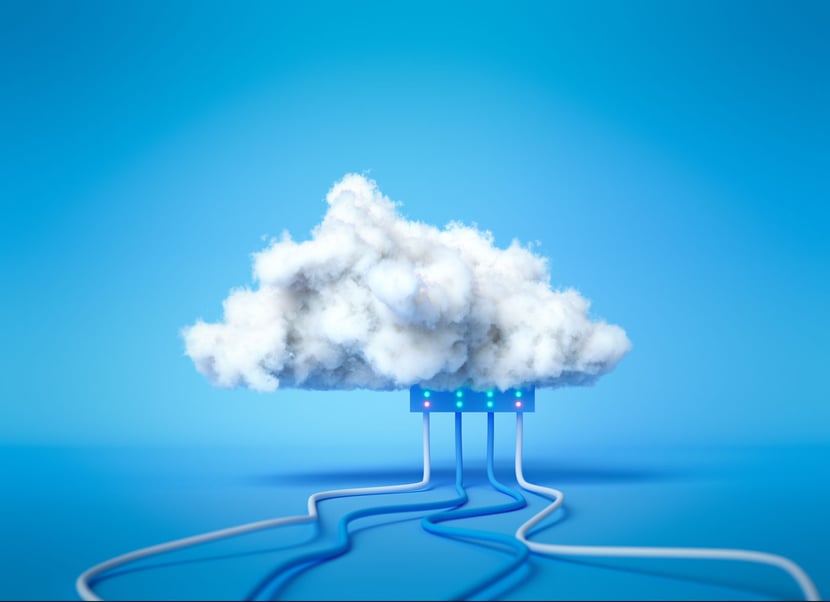 Cloud Security
Cloud security encompasses the technologies, controls, policies, and services that are in place to protect your data, applications, and infrastructure from threats. There are three categories of responsibilities in the Shared Responsibility Model:
The provider's responsibilities
The customer's responsibilities
Varying responsibilities that depend on the service model – Infrastructure as a Service (IaaS), Platform as a Service (PaaS), or Software as a Service (SaaS)
The provider's responsibilities are always to protect the infrastructure. Additionally, the provider is responsible for storage, and patching and configuration of the physical hosts and the physical network. The customer's security responsibilities include managing its security posture, or compliance, managing users and their access privileges, also known as identity and access management, safeguarding cloud accounts from unauthorized access, and the encryption and protection of cloud-based data assets.
Cloud Services Offered by Medicus IT
Medicus IT offers several cloud services that will allow you to store data safely and securely, including:
Cloud consulting
EMR & practice management cloud hosting
Cloud backup
Hosted server: IaaS
Hosted desktop: DaaS
High availability for maximum uptime
Office 365
By utilizing the healthcare cloud services offered by Medicus IT, you will be able to operate your business with sound cloud solutions that provide protection for your technologies and your patients' information.
Cloud computing is the way of the future for the healthcare industry. It offers a safe and efficient way of storing patient data and providing the patient access to that data. Additionally, cloud-based healthcare gives healthcare professionals the opportunity to collaborate about mutual patients, ensuring the highest level of patient care. Finally, cloud computing allows doctors to work remotely through telemedicine, offering quick solutions to the management of patient appointments.
If you are interested in learning more about cloud computing for healthcare, contact Medicus IT today.