A virtual Chief Information Officer (vCIO) provides leadership for your healthcare organization's information technology department. This individual virtually oversees IT strategy and management while keeping pace with emerging technology to capitalize on your organization's IT efforts.
Today, medical practices are hit with constant waves of innovation in IT. Patient health data is now almost 100% electronic and managed through complex information management systems. While keeping up with the latest technology is essential, operational roadblocks may be preventing your medical practice from capitalizing on the investment you've made. Multiple factors are driving the need for vCIO services in healthcare, such as:
Increased cybersecurity threats: Now more than ever, cybersecurity threats are evolving faster than healthcare IT departments can keep up, making it vital to invest in protecting patient health data.
Employee burnout: IT professionals often feel overwhelmed and overworked with operational demands beyond their level of expertise.
Project management challenges: After spending a significant amount of money upgrading to the latest software and getting patient data into electronic systems, healthcare organizations are looking to capitalize on their investment with higher connectivity and optimization of their IT infrastructure. This can prove challenging with a lack of leadership and project management skills.
What Is a vCIO?
If your healthcare facility is facing these challenges, vCIO services can help. A vCIO improves patient care delivery by providing robust IT leadership, helping you improve efficiency and lift the burden of IT management off your staff.
A vCIO provides the expertise your healthcare practice or organization needs to lead the day-to-day operations of your IT department. By providing these services virtually, a vCIO provides senior IT leadership without the cost of hiring a full-time, in-house CIO. Healthcare vCIOs understand the complexity of HIPAA-compliant systems and clinical workflow, providing the guidance your team needs to capitalize on your existing IT infrastructure and prepare for the future.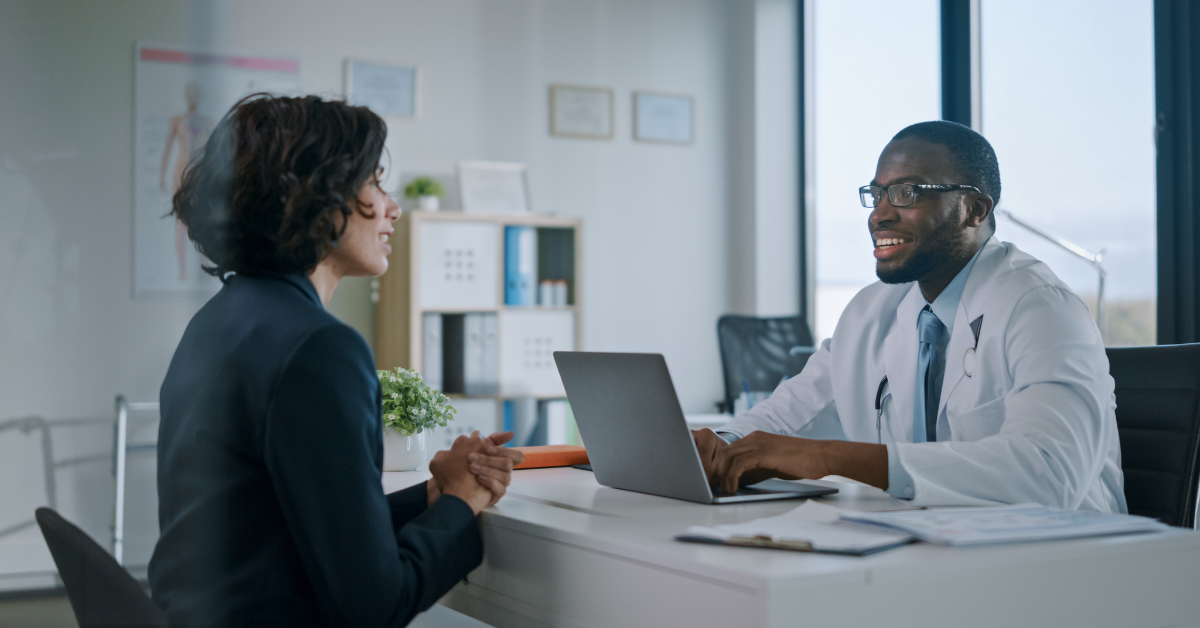 What Does a Virtual CIO Do?
A vCIO will first assess your existing systems and listen to your team's challenges and pain points. They'll develop an IT strategy roadmap and design solutions that address your organization's needs. Choosing a healthcare vCIO means receiving a comprehensive range of IT services that can include:
Maintaining compliance with HIPAA and other regulations
Establishing software and hardware needs and managing updates and licensing
Addressing cybersecurity threats for optimal protection of patient data
Developing a disaster-recovery plan
Improving technology-related processes throughout the organization
Supporting strategic vendor relationships
Staying up-to-date with emerging technologies and providing recommendations for IT investments
Why Does Your Medical Practice Need a vCIO?
Technology exists to make your staff's lives easier and improve the quality of patient care, not to be an extra burden. If your staff feels overwhelmed and frustrated with your current IT systems, it's time to invest in a seasoned vCIO to provide leadership and lift the burden of day-to-day IT management. Without senior IT leadership, your medical practice is also missing a vital opportunity to capitalize on the investments you've made in your information systems. A vCIO will recognize and resolve inefficiencies in your IT infrastructure that hinder the growth and success of your organization.
Protecting patient data from cybersecurity attacks is imperative, but it's becoming an increasingly challenging task. For example, one report found that healthcare data breaches vastly increased by 2,733% between 2009 and 2019 in the United States. The increasing threat of cybersecurity attacks emphasizes your team's need for a vCIO to provide expert data protection knowledge. These attacks are constantly evolving and can be detrimental to your organization's continued success. A vCIO stays up-to-date with the latest IT threats and helps protect patient data so your team doesn't have to worry.
How to Find a vCIO for a Healthcare Organization
It's important to choose seasoned healthcare IT leaders to develop your technology roadmap. Our vCIOs at Medicus IT are ready to take on your healthcare organization's IT management so technology challenges never have to impede your business goals. We understand the complexity of medical IT infrastructure and can take care of your healthcare organization's IT strategy and management so your team can thrive and focus on patient care.
Medicus provides regular reporting on the health of your IT department so you will always know that your organization's goals are being met. Contact us today to learn more about what Medicus' vCIO services can do for your team.