Healthcare organizations of all sizes must take precautions to protect sensitive health information. Cyber attacks, hackers, or malware can significantly damage internal systems or breach data, compromising hundreds if not thousands of electronic charts. HIPAA-compliant firewall products can help protect against these devastating attacks, acting like a personal security guard for an entire electronic medical record system.
What is the best firewall for a healthcare business? The most popular and well-respected technology review websites categorize commercial firewalls by ratings, price, and other factors. Learning about the benefits, downsides, and overall ranking of each firewall can help you choose a system that will safeguard your organization's data.
Cisco ASA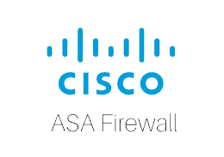 Data protection for your healthcare organization requires 24-hour surveillance. One of the best enterprise-grade firewalls that will take this burden off the IT team is the Cisco Adaptive Security Appliance (ASA) firewall. Because protected health information (PHI) is vulnerable to elite hackers and viruses, you need a system that can detect threats quickly and accurately.
Cisco ASA firewalls are highly capable of preventing serious data system breaches. Some of the key features include the integration of virtual private networks (VPN), an intrusion prevention system (IPS), multi-node clustering, and advanced threat protection.
The rating for this firewall is 8.4 out of 10. Its positive features include the adaptive security device manager (ADSM) and a graphic user interface (GUI). The Cisco ASA firewall is available in multiple models, but a higher price point may convince buyers to choose other brands. The firewall's price tag may exceed $100,000 for large healthcare organizations, but the benefits may outweigh the cost if the IT budget has a lot of wiggle room.
Cisco Meraki

Another popular Cisco firewall is the Meraki line, which is a more advanced system in comparison. One of the key benefits of the Meraki firewall is its ability to protect your facility with a 100% cloud-based service, making installation and management simple and hands-free.
Meraki firewalls are adept at monitoring activity on the web, scanning for anti-malware, integrating with mobile devices, and using role-based administration. Although the rating for the Meraki firewall is the same as Cisco ASA (8.4 out of 10), it ranks higher at number two and is priced fairly.
Some Meraki firewall information is limited to engineers, requiring more integration with a help desk instead of using an IT team to diagnose issues. However, the combined benefits outweigh the cons of using Meraki.
Overall, the Meraki firewall is an excellent firewall with a wide range of capabilities, from web application and VoIP health to anti-malware, content filtering, and advanced SD-WAN functions. Meraki is a good choice, no matter the size of your organization.
SonicWall TZ

The name SonicWall conjures the idea of a powerful firewall that will throw up every barrier possible against cyberattacks. It is ranked slightly lower than other firewalls on this list, but it is popular for smaller businesses and has a good rating of 8.2 out of 10.
Don't let the lower ranking fool your IT department; SonicWall TZ has advanced threat protection and multiple features that meet the needs of any organization. One of its key features is Real-Time Deep Memory Inspection (RTDMI) and the ability to detect unknown threats before they become a problem.
SonicWall TZ could use a heavier focus on marketing to make the product more visible. Redundancy is lacking, and load balancing and data filtering are known issues, but it could be a good firewall for your healthcare business overall.
Whether your organization is large or small, your IT needs are unique. SonicWall TZ is a business-class firewall that can easily provide world-class service and a high level of protection against attacks.
Fortinet FortiGate

The FortiGate firewall has an innovative approach to detecting existing and new threats with the Fortinet Security Fabric, and it is available in multiple sizes to fit the needs of your organization. One of the most attractive components of this firewall is the capability of managing all protection features from one location, making data protection easier.
Fortinet FortiGate is highly rated at 8.4 out of 10. Its speed, low latency, state-of-the-art processing unit, and operating system make it a desirable protection system for healthcare organizations.
The best enterprise firewalls also have flexibility. The FortiGate firewall can be controlled from one interface and run on the cloud, an on-site unit, or a hybrid that combines both for a stronger defense against cyber attacks. Healthcare organizations also favor the threat management bundle, noting that it makes web traffic easy to monitor. This extra feature eliminates the need for external services for additional data protection and monitoring.
Firewall software for healthcare businesses should employ many positive features overall. While FortiGate's UTM shared bundle provides extra protection, it is not easily managed if an organization has multiple firewalls.
Fortinet firewalls have a wide range of pricing that can vary significantly based on the reseller. Regardless of the price, Fortinet is world-renowned for cybersecurity, and FortiGate is a good option for any organization that wants rock-solid protection.
PA-Series

Although the Palo Alto (PA) Series firewalls are ranked lower than Cisco and Fortinet, their rating is higher at 8.6 out of 10. PA-Series firewalls can integrate with Citrix and Microsoft Azure and are also compatible with terminal servers and Linux. This feature, along with Internet of things (IoT) compatibility and malicious activity protection, makes the PA-series unique in a landscape of common firewalls and heavy competitors.
One of the key features of PA-Series firewalls is their ability to provide a high level of protection and coverage for employees who work remotely. This is important for IT departments to consider, as the COVID-19 pandemic has forever changed the outlook for remote healthcare delivery. PA-Series firewalls also use machine learning in their fight against malware and threat intelligence. While the connection speed is fair, the PA-Series firewalls are easily managed.
Additional benefits include exceptional threat protection with WildFire, an excellent GUI, and product stability. However, the VPN feature, Global Protect, has multiple known issues such as delays with sending traffic or problems with login credentials. As a business firewall, the PA-Series firewalls are an expensive choice, with some models priced at over $100,000.
Sophos XG

The Sophos XG firewall ranks at number six, with a rating of 8 out of 10. Sophos XG is a comprehensive package of intrusion detection, ease of use, and smooth integration between the firewall and endpoints. The VPN is extremely reliable, which is an attractive feature for work-from-home employees. The ability to filter out websites is beneficial for organizations that want more control over malicious cyber attacks and viruses. Sophos XG also contains a unique Security Heartbeat™ component, which provides real-time health diagnostics for your systems and a heads-up on potential threats.
Sophos XG could increase its capability to integrate with more systems, as an organization may keep searching if the firewall does not meet compatibility needs. An effective company firewall must contain every possible feature to have a good return on investment.
Pricing starts at just under $1,000 but varies based on added features and software subscriptions. The price point is mid-range overall, but in terms of firewalls for healthcare businesses, the Sophos XG could meet any budget.
Untangle

Untangle is a next-generation firewall that ranks at number 5 in unified threat management and number 12 in overall best firewalls. This firewall has a 9 out of 10 rating, the highest of the previous firewalls.
Untangle provides a streamlined approach to system protection, with one platform that controls everything. The interface is online through your organization's browser, giving you full flexibility in creating a comprehensive program for your network.
Untangle firewalls are easy to set up and are flexible with installation options. The best components of Untangle are the filtering features, antivirus protection, and VPN. This may be a good option for smaller organizations, but if you are looking for a firewall with more memory, Untangle is at the lower end with only 8 GB. Overall, Untangle may be the best business firewall choice if your organization is new or small.
How Medicus IT Can Help You Find the Best Firewall for Your Practice
Medicus IT doesn't just provide you with industry-leading cybersecurity services and management — we help you maximize the use of your existing firewalls and associated tools and systems. If your current technology is lacking, we'll assess your individual needs and determine which firewall is best for your healthcare organization. Our team of experts understands the complexities of real-world threats against healthcare organizations, and we strive to help you reach your goals for protecting your data and your patients. Don't let your data and networks go unchecked; contact Medicus before you implement a new system or change an existing feature.
We're here to show you how to protect everything that is dear to your organization — your patients and their private information. Contact us today to find out how we can give your organization the protection it needs.
Together, we drive healthcare forward™.